12-year-old Bayleigh Teepa-Tarau has become the talk of the town in his native New Zealand after winning a national golf tournament despite having played just three rounds of golf his entire life.
Playing with borrowed clubs and wearing basketball sneakers, Bayleigh Teepa-Tarau managed to score an impressive 87 Stableford points during his three nine-hole rounds at this year's Association of Intermediate and Middle Schools (AIMS) Games. His feat is even more impressive when you consider that he had previously only played three full rounds of golf his whole life. A few months back, his teacher-aide noticed that the 12-year-old autistic boy loved swinging a stick all the time, so he suggested he tried golf. Bayleigh said 'ok', and despite having only completed three rounds of golf, he managed to beat everyone at the recent AIMS Games and take home the gold.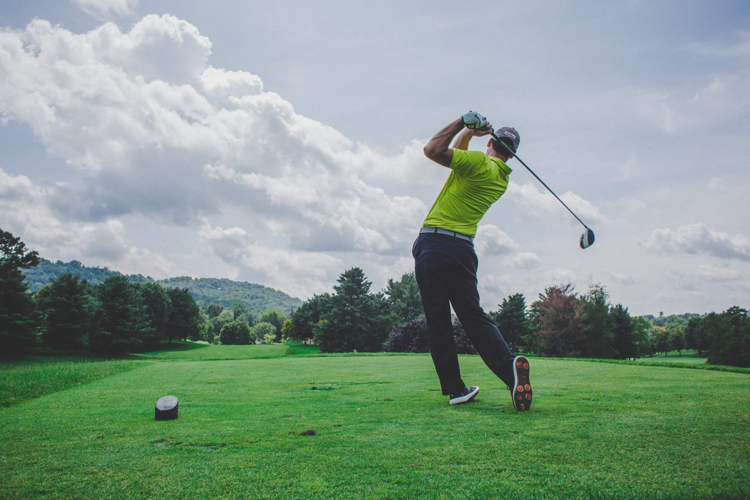 Photo: Courtney Cook/Unsplash
"Obviously, Bayleigh doesn't know the technical stuff about playing golf," Whetu Wiremu, Bayleigh's teacher-aide and golf coach said. "His game is just to step up and hit the ball. So that's pretty much what he does. He doesn't worry about if he's done a bad shot or a good shot or it's taking him too much time to get onto the shot. He just loves the sport, and I think just that passion alone drives him to play good golf."
Bayleigh, who has apparently been swinging sticks ever since he was able to walk, is on the autism spectrum and didn't really talk to anyone at school. Wiremu struggled a lot to get him out of his shell and into sports, but his work paid off big time, as the young boy is now considered a golf prodigy. His teacher-aide suspects that his autism may have actually helped him during the recent tournament.
"It doesn't really fluster him too much if he does a bad shot. He just likes hitting, so he really doesn't care. And he doesn't know how good he is – although he's getting told a lot about that in the last couple of days," Wiremu said.
Bayleigh Teepa-Tarau total score at this year's AIMS Games was 87 points, with one par, five bogeys, and three double bogeys or better in the first round, one par, six bogeys, and two double bogeys in the second round, and two pars, three bogeys, and four double bogeys in the third round. The national Zespri Aims Games have been held in Tauranga since 2004, and are considered one of the largest youth sports competitions in Oceania.

Winning the gold in a prestigious youth golf tournament with barely any formal training has made Bayleigh Teepa-Tarau somewhat of a superstar in New Zealand. Communities are now coming together to raise funds and make sure he has all the means to reach his full potential in the sport.
"Let's make sure that next time he hits the green, he's got his own clubs and help raise some money to get him some coaching so he can pursue his passion," a crowdfunding page created for him reads. "Golf's an expensive sport so let's help give Bayleigh a boost so he can pursue his dream."