The shopping mall is considered a symbol of American consumerism and the US is indeed home to over 100,000 shopping malls, but the title of world's biggest shopping mall actually belongs to one of America's biggest rivals, Iran.
Located northeast of Teheran, the humongous Iran Mall shopping mall covers an area of 31 square meters and consists of seven floors, but its entire infrastructure area measures a whopping 1.35 million square meters and is set to expand to 1.60 million square meters. Since 2014, over 1,200 contractors and around 25,000 workers worked around the clock to make the world's largest shopping mall a reality. In 2018, the first phase of construction was completed, and 267,000 square meters of gross leasable area and 708 retail units were opened on 1 May 2018. That same year, Iran Mall set a Guinness record for the world's longest continuous pour of concrete, with tons of concrete pouring continuously for 6 consecutive days.
Photo: Anakarnia/Wikimedia Commons
Iran's retail wonderland features over 700 shops leased by a mix of local and international brands offering a variety of goods and services, but it also features an array of amenities that you don't see at most shopping malls around the world. For example, Iran Mall features no less than 12 IMAX cinemas, as well as a state-of-the-art theater hall with a 2,000-seat capacity, an on-site museum, and several art galleries.
In terms of entertainment options, Iran Mall is home to an impressive amusement park, rooftop tennis courts, a convention center, a hotel, and multiple conference halls. A new 5-star hotel and modern sports center are set to open soon, as the entire shopping complex is constantly evolving.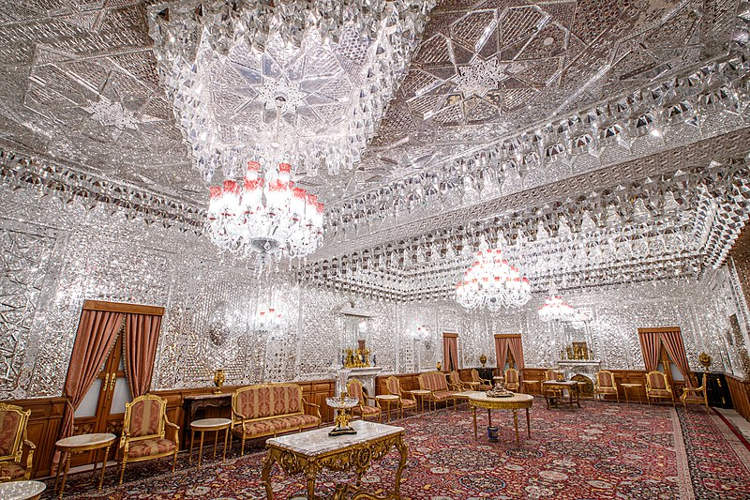 Photo: Anakarnia/Wikimedia Commons
Shopping malls may have been invented in the United States, but Iran has found a way to make the world's biggest mall its own. Apart from the above-listed amenities, Iran Mall features several spaces inspired by Persian art and culture. The traditional bazaar of the Iran Mall is inspired by the markets of Tabriz, Isfahan, and Shiraz, while Didar Garden is inspired by the traditional brick architecture of Central Iran and is decorated with palm trees and water fountains.
One of the highlights of a visit to Iran Mall is definitely the Mirror Hall, which features over 38 million pieces of mirror have been worked into it by some of the finest craftsmen in Iran. The mall is also home to Jondishapour Library, an impressive library featuring more than 45,000 books, manuscripts, and documents.

Interestingly, none of the top 10 largest shopping malls in the world are located in the United States.