Lakes come in all shapes and sizes, but when it comes to roundness, you won't find a more naturally-occurring body of water than Florida's Kingsley Lake, aka Silver Dollar Lake.
Kingsley Lake is a popular summer destination in Florida's Clay County, as well as one of the best bass fisheries in the entire state, but few know that what truly makes this place special is its unusually round shape. The thing is, you can only truly see how round the lake is from high above, which is why its nickname, Silver Lake, was actually coined by airplane pilots flying over it. It's important to note that Kingsley Lake is not a man-made body of water, but a naturally occurring one which reportedly formed as a sinkhole.
Photo: Kingsley Lake
Measuring about two miles across and featuring about 5.5 miles of shoreline, the north and west sides of which host nearly two hundred docks, Kingsley Lake is about 90 feet deep, making it one of the deepest lakes in Florida. According to Only in Your State, this natural anomaly is also considered the oldest and highest lake in Florida.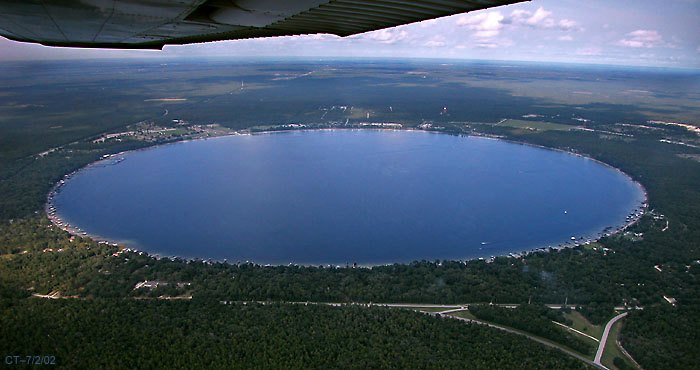 Photo: Kingsley Lake
For more geological oddities, check out France's Trembling Rock, a 132-tonne stone block that anyone can move, or Gaet'ale Pond, the saltiest body of water on Earth.