Drew Barrymore has criticised Razzies organisers for "bullying" a child actor.
Ryan Keira Armstrong, 12, was nominated for worst actress for the film Firestarter.
Barrymore, a former child star, said on CBS's Talk of the Table, "when talking about children all bets are off".
Razzies organisers apologised and removed the nomination, saying children would no longer be considered for awards.
Marilyn Monroe film Blonde leads Razzie nominations
John Wilson, Razzies co-founder, said on 25 January: "Sometimes, you do things without thinking, then you are called out for it. Then you get it. It's why the Razzies were created in the first place.
"As a result, we have removed Armstrong's name from the final ballot that our members will cast next month. We also believe a public apology is owed Ms. Armstrong and wish to say we regret any hurt she experienced as a result of our choices."
"It is bullying": @drewbarrymore reacts to the Razzies nominating a 12-year-old for Worst Actress in "Firestarter," a film Barrymore once starred in as a kid.

After internet backlash, the Razzies apologized, saying actors under the age of 18 would no longer be considered. pic.twitter.com/pQDR9ntsl7

— CBS Mornings (@CBSMornings) January 26, 2023
The BBC is not responsible for the content of external sites.
View original tweet on Twitter
The Razzies, which calls itself the "ugly cousin to the Oscars" looks at the worst films of the year and always reveals winners a day before the actual Oscars.
Barrymore, 47, also played Armstrong's character in the first adaption of the film Firestarter in 1984 when she was nine.
She has plenty of experience of being a child actor, having starred in E.T. the Extra-Terrestrial and Irreconcilable Differences.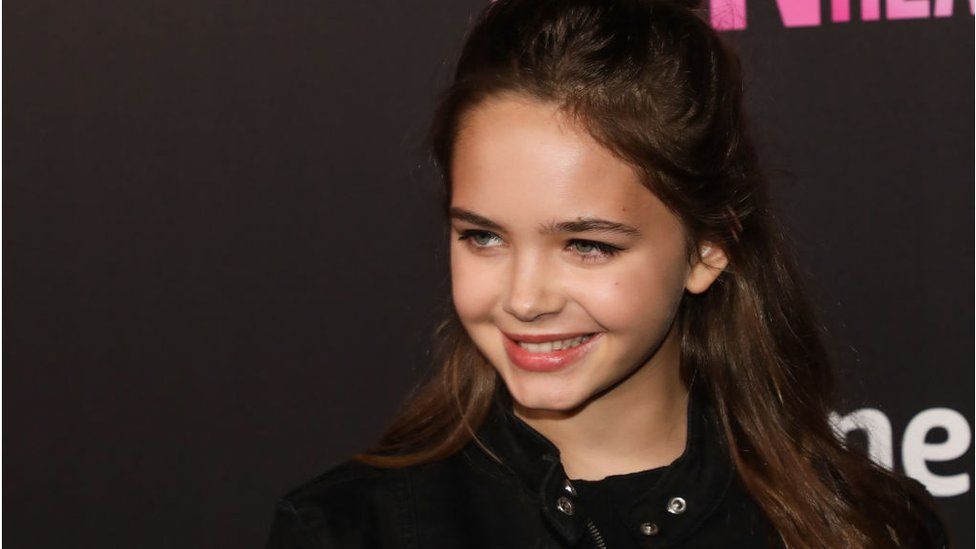 Barrymore also previously interviewed Armstrong on her US daytime TV show, The Drew Barrymore Show, saying the 12-year-old "could not have been lovelier".
"I don't like it because she is younger," she went on to say on Talk of the Table.
"We do want to be cautious about how we speak to or about people, because it encourages other people to join on that bandwagon. I'm glad to see people didn't jump on the 'let's make fun of her' wave, instead people said, 'this isn't right'."
More on this story
Marilyn Monroe film Blonde leads Razzie nominations

Bafta nominations dominated by WW1 epic

Multiverse adventure leads 2023 Oscar nominations