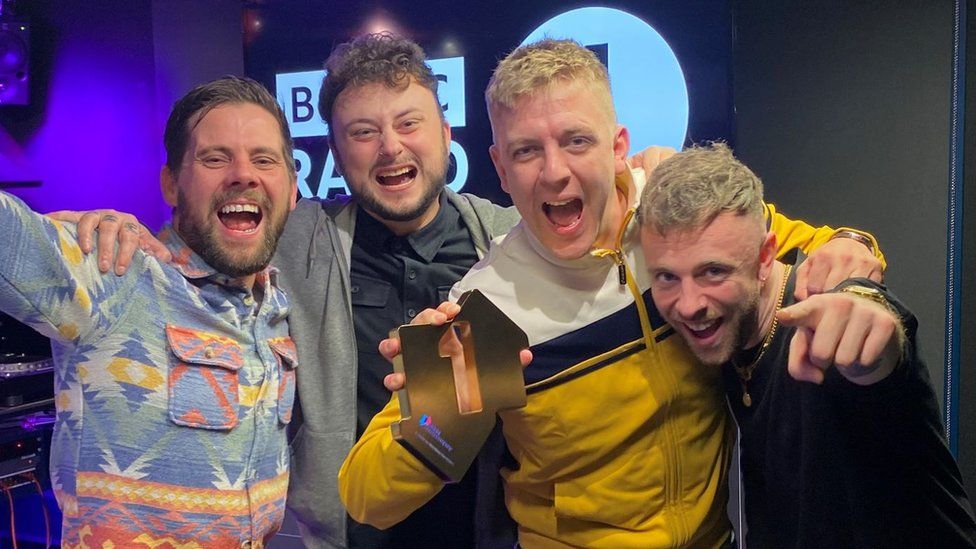 Indie rock band The Reytons have scored their first ever UK number one album with their self-release What's Rock And Roll?
The South Yorkshire band have spent weeks campaigning to get to the top spot, evening opening a pop-up shop at Meadowhall shopping centre to sell their record.
The group said their success was a triumph for "normal people".
Frontman Jonny Yerrell added: "We've worked all our lives for this."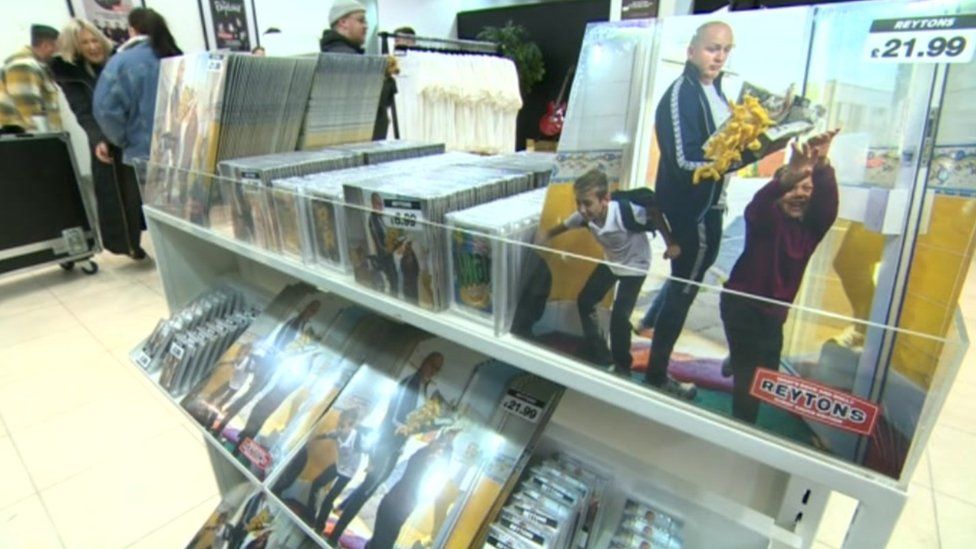 The band, completed by bass player Lee Holland, guitarist Joe O'Brien and drummer Jamie Todd, formed in 2017 and released their debut album, Kids Off the Estate, in 2021, which narrowly missed out on the top 10.
Yerrell said he believed the band's appeal was down to them being an "honest, transparent bunch of lads".
He said: "We're writing normal songs because we're normal people in normal places and thanks to them normal people we're number one in the UK."
The musician said the band, along with family, friends and managers had "grafted" as hard as they could all week.
"The community, the people of Meadowhall that have been coming to see us in the shop to buy our albums, it's felt like it was the 90s – there's a nostalgic feel to what we've done this week."
No Label. No Backing. All Reytons. pic.twitter.com/eLeNS4XQlg

— THE REYTONS (@TheReytons) January 27, 2023
The BBC is not responsible for the content of external sites.
View original tweet on Twitter
Bass player Holland said the first person he rang to tell the news was his mum.
"That's the first person you ring when you get a number one I believe" he said.
"Your mums are the first person to see all the sacrifices it takes to come this far."
The band, who are not backed by a label, said they had done everything themselves and now had their sights set on a Brit award.
Yerrell said: "We knew what we were going to do if we failed, we were going to start writing our next album literally today.
"But for the first time we've won and we're probably just going to get drunk."

Follow BBC Yorkshire on Facebook, Twitter and Instagram. Send your story ideas to [email protected].
Related Internet Links
The BBC is not responsible for the content of external sites.