Aston Villa boss Unai Emery is eyeing a late January swoop for Chilean sensation Dario Osorio, who has impressed in his homeland and has consequently found intrigue in his name from a wealth of European outfits.
Emery has made a resounding start to his life in the Midlands, having won five matches in the Premier League from just seven total outings, but sweeping changes are already on the transfer front, with several incomings and outgoings having been made this month and more to possibly follow imminently.
Chilean publication Las Últimas Noticias (via Sport Witness) stated that the Villans were interested in a deal in the run-up to Deadline Day, alongside Premier League rivals Tottenham Hotspur and Serie A champions AC Milan, and could issue a late swoop before the culmination of the January transfer window, with deadline day tomorrow.
Emery's own Dybala
Should Villa manage to secure yet another promising young talent under Emery's watchful eye, the future of the club could take one step closer to a place among the Premier League's most prominent names over the coming age of football.
Promising 19-year-old Jhon Duran joined the squad in an £18m deal earlier this month, while 20-year-old colossus Illya Zabarnyi is also being considered for a late transfer move.
With the outfit seeking clarity over their future with a blend of experience and potential, acquiring Osorio could be the perfect deal to fortify the foundation of the club, nurturing his skill set over the next few years before finally unleashing him as a devastating force.
Should Aston Villa sign Osorio?
Yes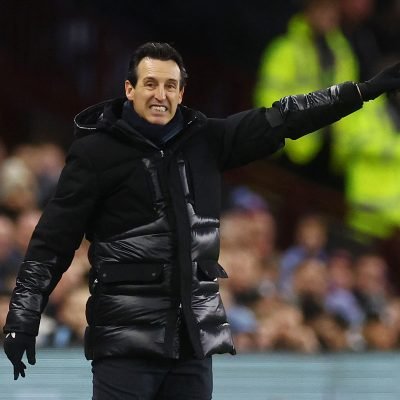 No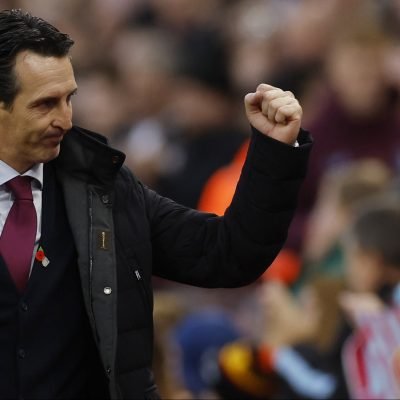 Osorio, who plays for Universidad de Chile, was lauded by compatriot and retired star Raul Toro, who waxed lyrical about the potential brimming from the teenager's feet.
He said: "Dario Osorio sooner or later is going to be a craque [top player]. [But] he has a long way to go. He scores beautiful goals but does not know how to score ugly goals.
"I find him very similar to Raphinha; Barcelona's Brazilian. He is the jewel of Chilean soccer. At any moment, he can score a goal or provide an assist. In Chilean football, there is no one like him."
Should Emery forge ahead with a move, he could have his very own Paulo Dybala regen on his hands, with the 19-year-old boasting remarkable similarities to AS Roma's Argentinian.
According to one scout report, Dybala is a supreme creative force with remarkable dribbling skills and a sagacious footballing intellect, and with the "prodigy" that is Osorio – as hailed by news agency Axadle – taking the requisite steps to a flourishing career, he must emulate his senior's prowess.
Hailed as a "flamboyant winger" by talent scout Jacek Kulig, who bestowed praise upon the prospect for his strength in dribbling, lightning bursts of pace and creative ingenuity, he certainly seems to hold the tools to craft a formidable reputation on the pitch.
Osorio is indeed an untested commodity, but he is a punt worth taking, and he could very well be the next Dybala-esque 'jewel' to emerge from the rich crop of South American talent.