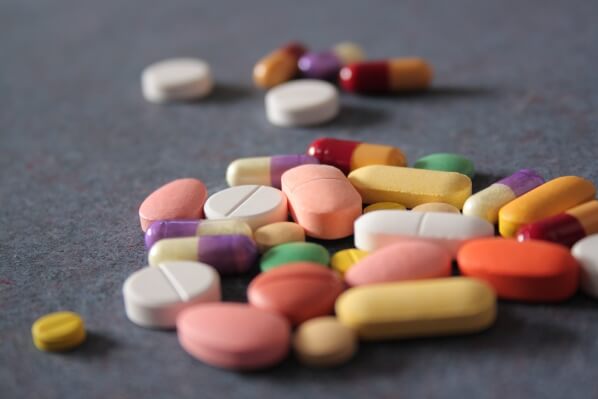 The Pharmaceutical Manufacturing Group of the Manufacturers Association of Nigeria have revealed that pharmaceutical products in the country have increased by 300 per cent.
According to the group, the challenges of foreign exchange, and the high cost of production are some of the factors responsible for the rise in costs of drugs.
Speaking in an interview with The Punch on Sunday, the Chairman of PMGMAN, Oluwatosin Jolayemi, said pharmaceutical companies have difficulties accessing foreign exchange.
READ ALSO: NDLEA Intercepts Illicit Drugs Concealed In Body Lotion Tubes (Video)
Jolayemi said, "Most pharmaceutical products have increased by 300 per cent because of the forex. We do not have the petrochemical industry and we do not have the Active Pharmaceutical Ingredient industry.
"For the API industry to survive, we need a petrochemical industry. The API cannot be easily achieved in Nigeria if we do not have the petrochemical industry because the API inputs that we will need to manufacture are still going to be imported and you still need forex, so forex is a major issue that is increasing the cost of drugs in the country.
"Most pharmaceutical companies, even before now have not been able to access forex in the banks so they have to access forex by export proceeds or parallel market, so the cost of goods will go up.
"The cost of production is going up, the cost of power is going up by 40 per cent."
Also, a former President of the Association of Industrial Pharmacists of Nigeria, Lolu Ojo, said the cost of replacing drugs is one of the factors influencing the costs of drugs.
Ojo said, "By the time you are replacing the drugs you need now, the prices are up. Also, forex is a challenge.
"Even the cost of fuel now is a factor influencing the prices of drugs. Some companies use cars for the sale and distribution of their products and they will fuel the car. For instance, if you were using N30,000 to fuel your car, you would be using at least N45,000 to fuel it now. So, these things will influence the prices of the drugs.
"Unfortunately, if it continues like this, people may find it difficult to buy essential drugs by the end of the year."