Seasoned Nollywood actress and Banky W's wife, Adesua Etomi wailed on Instagram after her child broke into her official IG account and hijacked it for catastrophic purposes.
According to Adesua Etomi, Baby Zaiah had blocked two people on her Instagram page in addition to unfollowing some of her friends.
Adesua Etomi followed them back, but not before apologizing to her colleagues for the confusion.
The mother of one shared screenshots of her apologizing to individuals who were impacted by her Instagram story.
She wrote:
"Zaiah had my phone. How will I track what he did? 😭😭😭😭BLOCKED TWO PEOPLE, I HAVE GONE TO BEG. 😭😭🤣🤣🤣 PLS I APOLOGISE IN ADVANCE FOR ANYTHING ELSE"
The actress went on to share the response she got from a colleague, Jemima Osunde, who wrote:
"Zaiah is the real talk and do cause you've been threatening to unfollow/ block me since 19kokoro and your chest no carry am. Zaiah said hold my bottle mama 😂😂😂 Sha warn your son. T for thanks."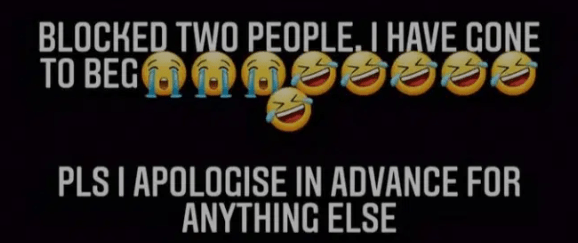 Meanwhile, Banky W has showered praises on Adesua Etomi, describing her as the most amazing woman on earth.
Speaking in an interview, Banky W recounted the pain and stress his wife, Adesua had to endure while undergoing In Vitro Fertilization(IVF) just to be able to bare their first child but in the process lost their twins.
"2019 was a tough moment and a seminal moment in my life because that was the year that we were running for office and at the same time my wife and I were struggling to have our first child", he said.
Source:Ghgossip.com