A Scots beautician has called the baby she lost her "guardian angel" after a miscarriage led to the diagnosis of an aggressive breast cancer.
After the joy of discovering she was pregnant, Laura Strathearn and her husband Fraser suffered the heartbreaking blow of losing the baby.
While recovering she discovered she had a type of cancer that would have grown and thrived on one of the major hormones in pregnancy – oestrogen.
The latest headlines from Scotland
Read more stories from Glasgow and West Scotland
She told BBC Scotland's The Nine programme: "Our baby saved my life."
The 35-year-old said: "The type of tumour I had grew on oestrogen so if I hadn't been pregnant at that time it wouldn't have accelerated the growth of the tumour.
"It was devastating at the time but looking back, the words that resonated with me were my consultant's. If I had had a viable pregnancy, I wouldn't have been here."
Laura became pregnant in September 2020. In December, at her 12-week check-up, it was discovered her baby did not have a heartbeat. Days later she miscarried.
Laura, who had always been career-orientated had taken some time off work to recover. It was during this time she noticed a prominent blue vein on her right breast.
Putting it down to hormones, she waited until after Christmas to see her GP and was surprised to be referred to the breast clinic at Gartnavel Hospital in Glasgow.
She was sent for an ultrasound in January 2021, but she still was not too concerned.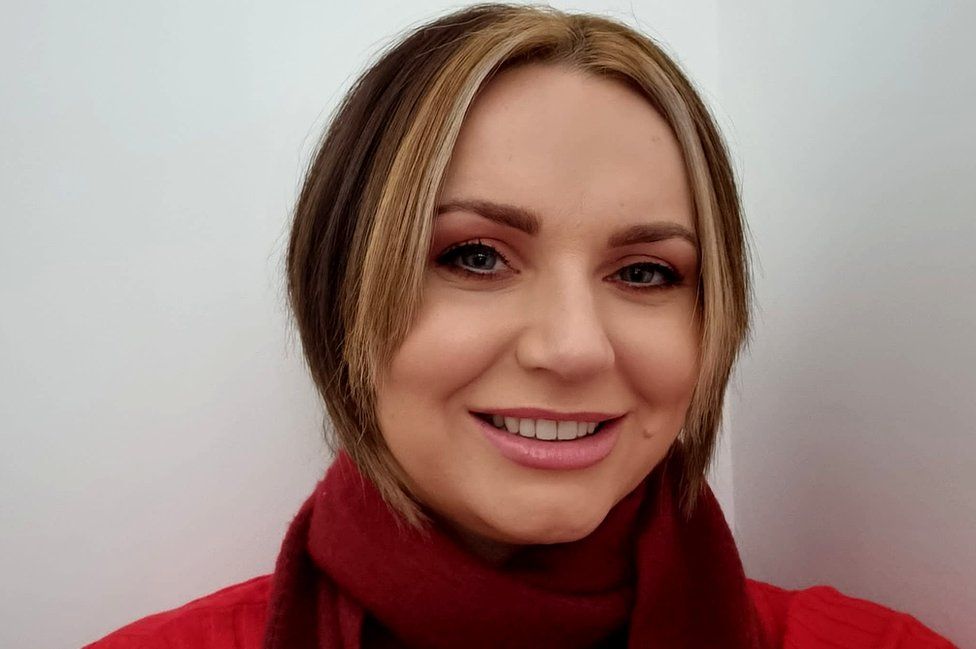 "They didn't think anything sinister was there. There was a shadow, but they didn't think it was anything untoward," Laura said.
But when she returned to the hospital for her results, Laura's world was turned upside down.
She said: "It was during the pandemic. My husband waited outside and I thought I was going to be quick trip in. But it turned into bad news which I wasn't expecting.
"I remember the consultant coming out to the waiting toom. I just picked up right away that it wasn't good news. She escorted me into the room and said: 'There is no easy way to say this Laura, you have got breast cancer'.
"My world collapsed at that point."
MRI and CT scans showed that the cancer had spread to her lymph nodes but was localised.
Hundreds of breast cancer cases may have been missed
Fall in breast cancer cases detected by screening in first year of Covid
Laura's tumour was too big to be operated on initially, so she began chemotherapy and completed six rounds over an 18-week period. A 10-hour operation followed and finally, after an anxious wait for pathology test results, the couple got the news they had hoped for.
Laura said: "It was a stage three cancer but all the cancer had been removed from my body and I was told that my baby saved my life.
"I thought the symptoms were to do with the baby – a hormonal change."
Laura and Fraser now think of the baby as a guardian angel. The cancer could have gone undetected without the pregnancy.
Laura's treatment was intensive, and she found support through the Maggie's cancer care centre in Glasgow.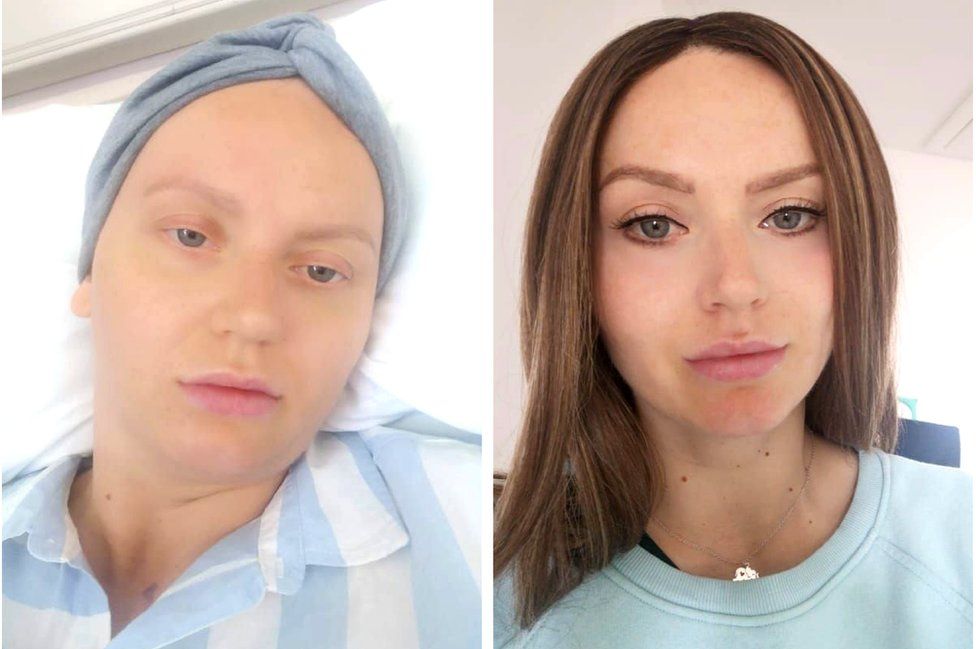 Now she is doing her bit to give something back to them.
A qualified beautician and makeup artist, Laura takes referrals and helps women to relax and feel better about themselves during treatment.
"Maggie's was fantastic. I remember walking through the doors and feeling I could breathe. The staff are angels on earth. I used to get a skip in my step going in there.
"I could sit and talk with people going through similar. They used to ask me how I did my brows, my eyes. And that got me thinking."
Laura gives her Maggie's clients permanent make up – tattoo eyebrows.
She said: "I know personally from losing my hair that it disrupts you. Having an eyebrow is life-changing. I look on it as a wellbeing service. They can come and get the brow treatment, an Indian head massage, facial, choose their treatment.
"It's a very difficult time, being faced with your own mortality but going through a gruelling time with a cancer diagnosis, looking in the mirror and not recognising the person staring back at you is very difficult."
She now encourages women to look after their health and question anything that feels wrong.
"Anyone who looks at themselves and feels there is something different there, a lump a vein, an ache or a pain. If something is different or not feeling or looking right, I would encourage them to get it checked out."
Laura will keep checking herself and go for yearly mammograms. And she hopes for a small miracle when she is fully recovered.
"It is important for me to get back to full health. Chemotherapy is difficult and your body takes such a hit. But my husband and I would love a family in the future."