Sky Sports News' James Cole visits Grasshoppers RFC to see what they make of the RFU's decision to reduce the legal tackle height across community rugby from next season

Sky Sports News' James Cole visits Grasshoppers RFC to see what they make of the RFU's decision to reduce the legal tackle height across community rugby from next season
The Rugby Football Union will hold forums and workshops after it apologised for the "anger and concern" caused by its decision to lower the tackle height from next season.
It was announced last week tackling above the waist will be banned in community rugby in a move unanimously approved by Rugby Football Union Council members.
The legislation was brought in by the RFU in an attempt to support player welfare, notably reducing head impact exposure and will apply across the community game – clubs, schools, colleges and universities at both age-grade and adult levels – covering National One division and below in the men's game and Championship One and below in the women's game.
However, many clubs have been angered at what they see as a lack of consultation.
A group called the Community Club's Union is trying to force a special general meeting of the RFU and a no-confidence vote in the board and chief executive Bill Sweeney.
The CCU says it has the backing of 278 clubs – many of whom agree with reducing the tackle height to increase safety but would prefer the limit to be set at chest/sternum.
The RFU says it will now begin a "series of forums and workshops with players, coaches, match officials and volunteers, to explain and develop the details of the domestic law variation."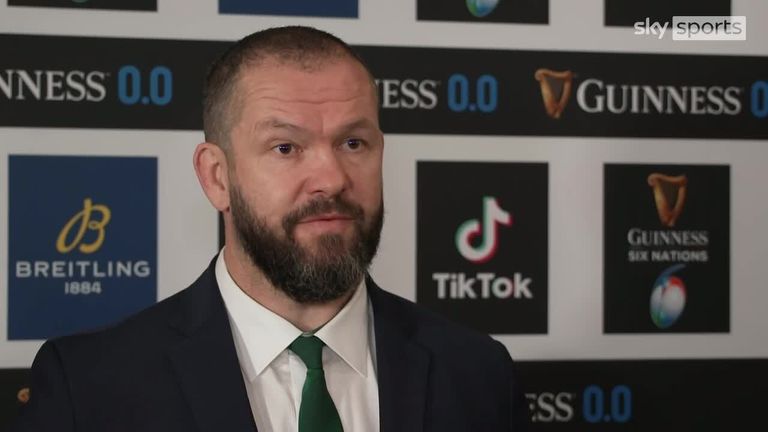 Ireland boss Andy Farrell says coaching will be crucial after the approval of a reduction in tackle height for the community game in England
In its latest update on tackle height, the RFU said: "The RFU Board, Council and executive staff apologise for the anger and concern that has been created among the rugby community by announcing the decision to lower the tackle height from next season.
"In our desire to act quickly to reduce head impacts and concussions in the community game, which represents 99% of the rugby playing population in England, we have upset many of you who are the champions, volunteers, and ambassadors of our game. We fully acknowledge we got the engagement wrong, and we are truly sorry.
"In making our decision we were aware that France have lowered the tackle height, New Zealand will be doing so and World Rugby supports this approach.
"We, like the French, used the term "waist and below"; this has caused misunderstanding and confusion. We would now like the game to help us define how we describe a lower tackle height to reflect what the research is telling us in a way that is understood by all. Consequently, the risk of head injuries should be reduced if tackling below that optimum height.
"We will now begin a series of forums and workshops with players, coaches, match officials and volunteers, to explain and develop the details of the domestic law variation.
"A large body of scientific evidence* demonstrates the risk of head injury and concussion for players can be reduced by lowering the tackle height to prevent head on head contact. However, we also accept that the rugby community has other concerns that this change may bring and we need to listen, understand and respond to those concerns.
"We will start inviting players, coaches, match officials and volunteers to these forums from early next week, so that we can all work together."
Johnny Sexton: Most concussions come from knees to the head
Backlash has not only come from the amateur game, with Ireland skipper Johnny Sexton making it clear he very much disagreed with the rule change and rather believed that it may only increase the number of concussions happening in the amateur game.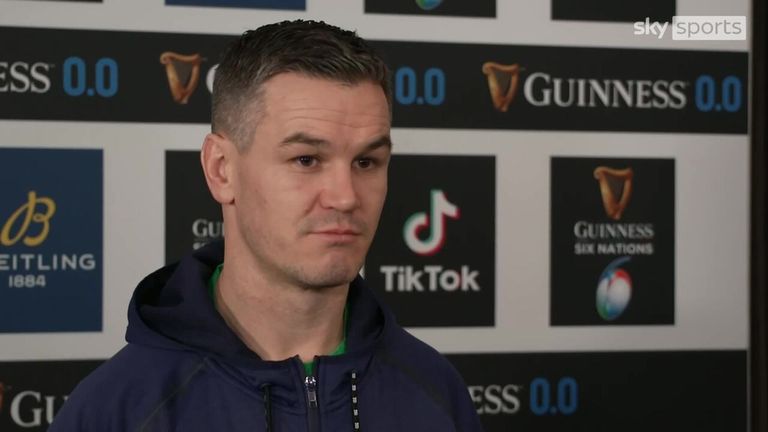 Ireland's Johnny Sexton says he does not agree with the new reduction in tackle height in the community game in England
When asked whether it would make a difference, Sexton said: "Not at all. Definitely not.
"You can get a knee in the head. You can get a hip in the head. Most concussions come from those.
"There was a study done a few years ago and there were a lot of red cards given for high tackles and 100 per cent we need to get them out the game, but none of them resulted in concussions, whereas a lot of them came from knees to the head and hips to the head.
"I am not sure who puts these rules in place but I don't agree with them, especially for a taller man like myself who likes to tackle hard."
Youngs: More clarity needed
England and Leicester scrum-half Ben Youngs has stressed the importance of finding the right 'balance' between improving safety within rugby and and preserving the best of the sport in order to continue attracting new players and fans.
"I take my son to grassroots rugby on a Sunday, he is only doing tag at the moment," said Youngs. "I think it is really important that we probably get a little bit more clarity about where the tackle height is.
"I know we are saying hips but I think for junior levels, for youngsters, it is not natural for people to be diving at knees and hips. Naturally they are stood up a bit more so if we could get a bit more shoulders and below, and have a bit more clarity.
"The last thing we want to do is be putting people off the game. Not through injury but actually through the fact they are having to be sent off to the sideline every couple of minutes.
"Or if someone can't quite get to grasp with being low enough and then they are put off rugby because they never get to play because they are constantly being told off by the ref or the coach.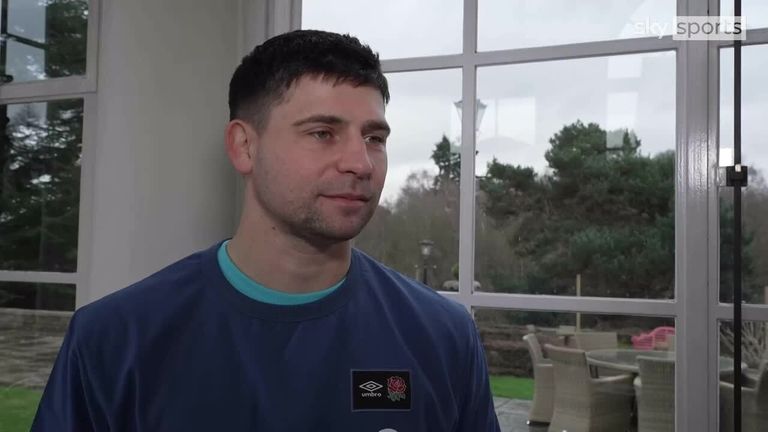 England's most capped men's player Ben Youngs says he is excited for a fresh start under Steve Borthwick as England prepare to face Scotland in the Six Nations next weekend
"I think we have got to get that balance really right and it is a fine line. I am all for making the game safer, of course I am. I am a father, I want my kids to be safe, but I also want them to play rugby.
"It is a contact sport, it is a great sport. It gives so much in terms of values, teamwork, camaraderie and all those bits and you have got to get the balance.
"Yes, there is a risk to my son running around but also there is a huge amount of benefits of working in a team and doing all that.
"A bit more clarity around it would be great and that isn't me speaking as a professional rugby player, that is me speaking as a father who takes his son to Sunday rugby."