Leonardo DiCaprio's camper is simply incredible, it is a villa on four wheels, essentially. It is a sensational experience, complete with bathrooms with custom showers, mirrors on the ceilings, marble floors, widespread heating, seven televisions scattered throughout the various rooms and two sumptuous living rooms.
DiCaprio, like Brad Pitt and Will Smith bought their camper from the same company, King Kong Production Vehicles, based in California, where it has its headquarters, the company is very famous.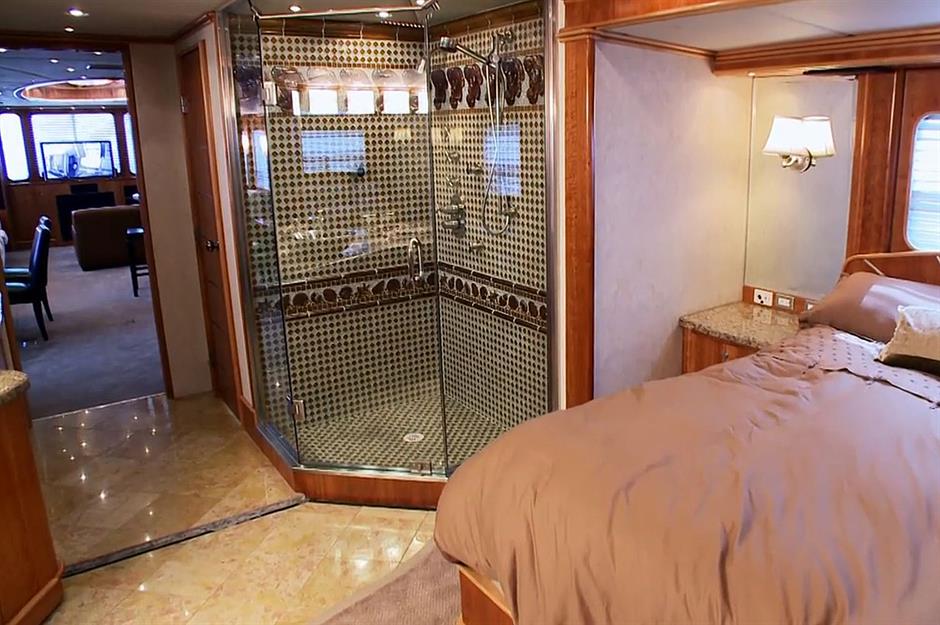 Stars often buy this generation of motorhomes because during the filming of films, which can last for months, these people do not give up on luxury and comfort.
The cost of the vehicle can exceed a million dollars. In short, a breathtaking experience between comfort and luxury.
Curiosities about Leonardo DiCaprio
In 1998, after his success with Titanic, he founded the Leonardo DiCaprio Foundation, a non-profit organization dedicated to promoting environmental awareness.
Although he is interested in all areas of the environment, his commitment focuses on global warming, preserving the Earth's biodiversity and supporting renewable energy. The DiCaprio Foundation supports marine life protection organization Sea Shepherd in their fight to save the world's smallest marine mammals, the vaquitas.
To protect the last of the Sea Shepherd vaquitas, journalist Carlos Loret de Mola and the Mexican navy fight against the underworld cartels. Di Caprio, along with Terra Mater Factual Studios, produced the documentary and echo thriller Sea of ​​Shadows in which he shows the latest vaquitas and what is being done to save them from poachers.
In 2013 he donated three million to the conservation of 3 200 Nepalese tigers. Within these activities we find participation in charity auctions and WWF campaigns, for example to stop the illegal ivory trade and poaching, or to save whales, for which the actor has donated 15 million dollars.
In July 2014 he organized a fundraiser in Saint-Tropez in which both he and other celebrities auctioned off personal items: he managed to raise 25 million dollars used for the protection of oceans, forests, natural reserves and endangered species.
In January 2020, again thanks to his foundation, he donated three million dollars and launched a fundraiser for fires in Australia. In 2018, a new beetle species was dedicated to DiCaprio in recognition of its awareness of biodiversity loss and climate change.