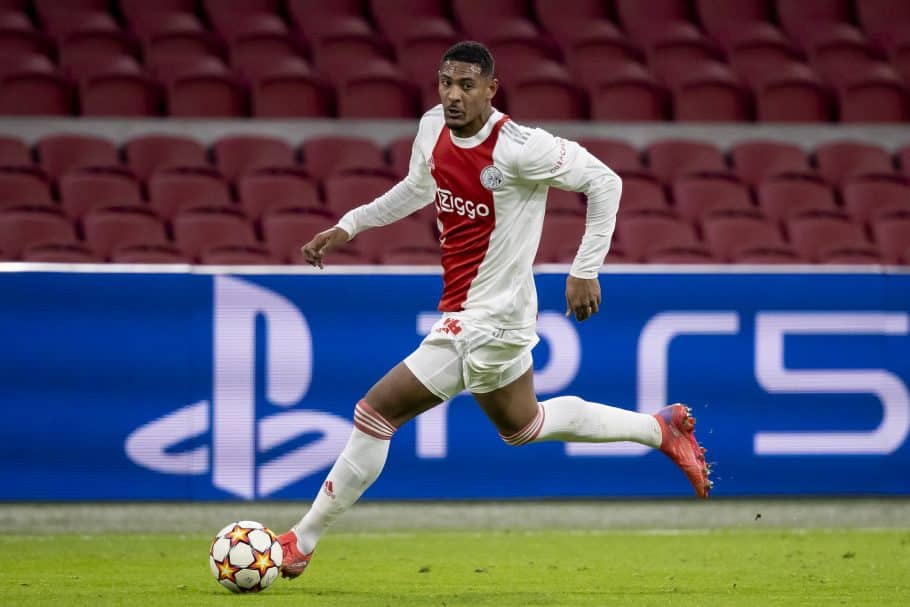 ---
German giants Borussia Dortmund have, on Monday evening, unveiled some altogether horrid news on the personnel front.
This comes in the form of confirmation that a high-profile member of the club's first-team squad – in the form of striker Sebastien Haller – is dealing with testicular cancer.
The news came to light a short time ago.
After feeling unwell whilst playing his part in pre-season training with a view to the new campaign, Haller was sent home.
And an ensuing round of medical checks unveiled the dreaded news alluded to above, that a tumour was discovered in one of the Ivorian international's testicles:
'Sebastien Haller had to leave the BVB training camp in Bad Ragaz due to illness and has already traveled back to Dortmund. During examinations, a testicular tumor was discovered,' a statement confirmed.
Sebastien #Haller hat das #BVB-Trainingslager in Bad Ragaz krankheitsbedingt verlassen müssen und ist bereits zurück nach Dortmund gereist. Bei Untersuchungen wurde ein Hodentumor entdeckt.

Gute Besserung, @HallerSeb! 🙏🙏

Weitere Infos: https://t.co/XPaNATxgDI pic.twitter.com/v6hA6MeGLV

— Borussia Dortmund (@BVB) July 18, 2022
Well wishes, in turn, have since poured in for Haller, who has yet to even take to the pitch in a competitive outing in Dortmund colours, on the back of his summer arrival from Ajax:
We're with you, @HallerSeb ♥️

— AFC Ajax (@AFCAjax) July 18, 2022
Thoughts are with you my brother! Praying you have a speedy recovery❤️ @HallerSeb https://t.co/ZukYmEqJO8

— Declan Rice (@_DeclanRice) July 18, 2022
Thoughts are with you @HallerSeb! Stay strong, you've got this 💪🏻🙏🏻 https://t.co/HIi5aHVat5

— ExWHUemployee (@ExWHUemployee) July 18, 2022
Our prays with you brother! This is just another rock on your way! Get well soon @HallerSeb https://t.co/TQW11pG9Ks

— Pablo Fornals (@pablofornals) July 18, 2022
Get well soon, @HallerSeb. 🖤💛

Wishing you a speedy recovery and all the strength. 🙏 pic.twitter.com/zsxRoe8hjR

— Madrid Xtra (@MadridXtra) July 18, 2022
We want to wish @HallerSeb all the best in his recovery after it was found that he has a testicular tumor.

— Utd District (@UtdDistrict) July 18, 2022
The entire Get French Football News family sends all its love & support to Dortmund striker Sébastien Haller following his being diagnosed with a testicular tumour.

— Get French Football News (@GFFN) July 18, 2022
We wish you speedy and complete recovery.

Get well soon, @HallerSeb. 🙏 https://t.co/RnULBuBRsG

— The Black Eagles (@BesiktasEnglish) July 18, 2022
We're with you, @HallerSeb. Wishing you the best with your recovery ❤️

— West Ham United (@WestHam) July 18, 2022
---
Monday's transfer rumours: Kane, Ronaldo, Broja, De Jong, Kounde and more
Which team has the best midfield in the Premier League?
---