Nollywood actor, Soji Taiwo otherwise known as Soji Omobanke is taking time out of his busy schedule to send a message to his children, who reside overseas.
Sharing several photos of his son and daughter, the actor expressed confidence that his kids are doing well because he trained them well. He noted how they have been the best right from childhood till now.
Expressing pride in them and their achievements, he hopes they keep making waves as she admits how much he misses them.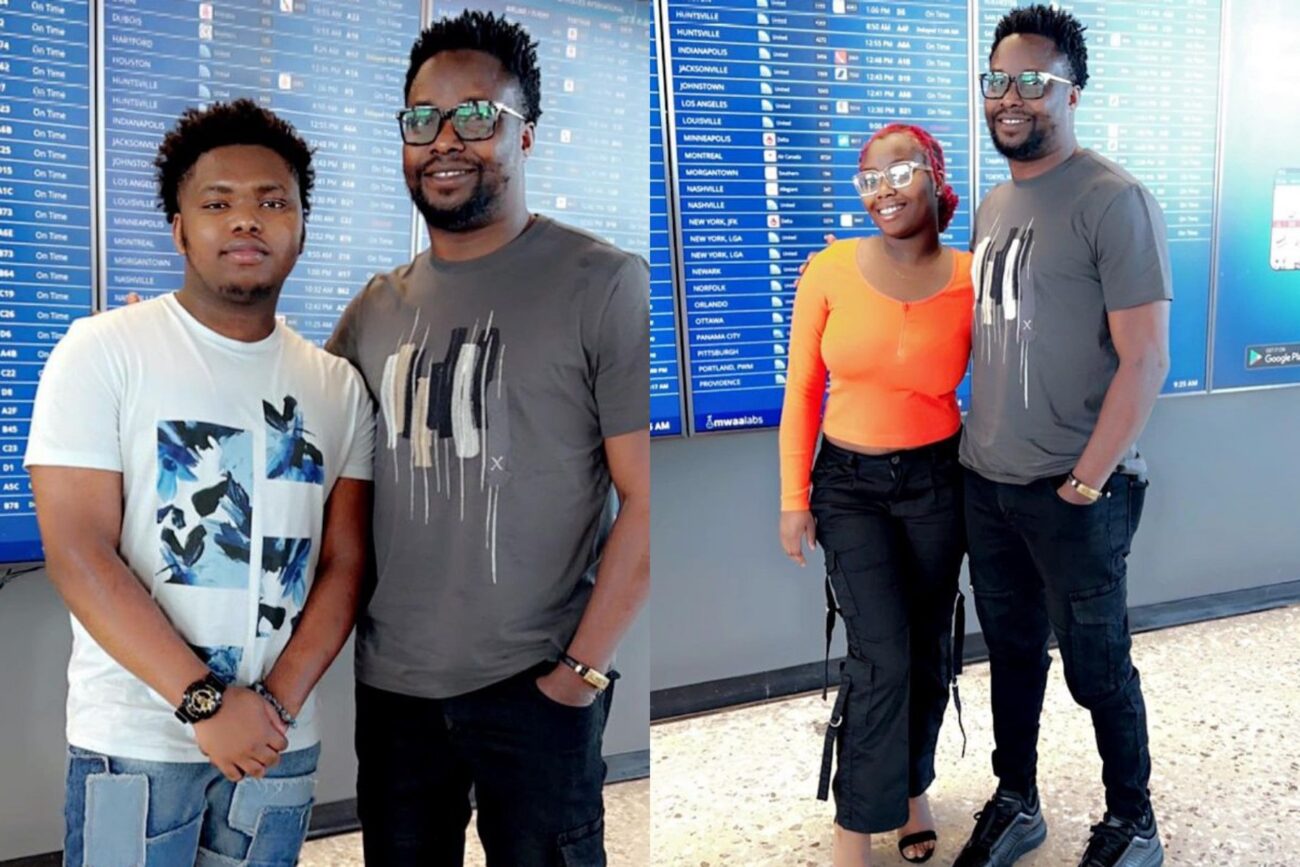 "I have no worries whatsoever because I am very sure I trained both of you well, you guys have been the best from way back and you haven't stopped. I see all your achievements, and I am proud of you, to say the least. I hope you guys keep making waves. I miss you and I pray that the lord's protection be upon you, blessings shall locate you in all ramifications of life. OLUWALONIGLORY. OluwaLoniGlory".
Taking to her comment section, the likes of Kolawole Ajeyemi, Femi Adebayo, Official Woos, and Starboy Temidayo dropped love emojis.
Some months back, veteran actor, Kanayo Kanayo had left many of his fans talking with his prayers for his son, who gained admission to a University in America.
Kanayo shared a video of him praying for his son to retain his sexuality, as he noted how males are becoming transgender and crossdressers these days.
To add to his list of prayer points, Kanayo prayed for his son to focus on his book and not tattoos and for him not to depart from his upbringing.
Last week, Soji Taiwo was in a joyous mood after being given an appointment in his church.
The Yoruba actor was ordained as the Baba Ijo of his Cathedral in Nigeria, CCC Glory of God, Abeokuta. According to him, he received the honor alongside his mother.
Sharing a video of his ordination, he expressed gratitude to his colleagues for gracing the occasion.