Pastor Kingsley Okonkwo, known for his straightforward views on relationships and marriage, recently shared a thought-provoking message about the place of marriage in women's lives.
In a tweet, he emphasized that some women wrongly put marriage before everything else, even before their relationship with God, their own well-being, and the welfare of their future children. He stressed the importance of personal happiness, stating that a woman needs to find joy in her single life before she can be truly happy in a marriage.
Drawing from the biblical story of Esau, Pastor Okonkwo pointed out that desperate decisions don't lead to positive outcomes. He used Esau's impulsive act of trading his birthright for a meal as an example to illustrate that acting in desperation can lead to regrettable choices, especially in the context of marriage.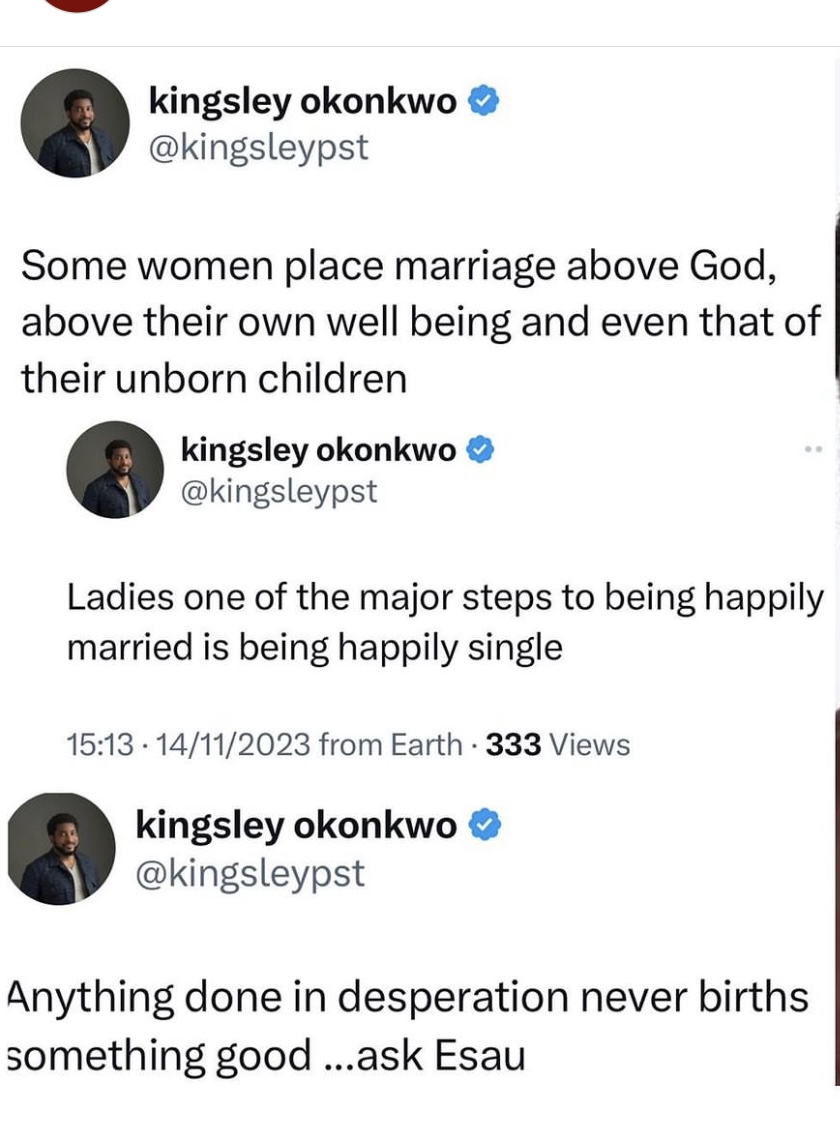 Pastor Okonkwo's views on marriage don't just stop there. In October 2023, he made a bold statement about men over 40 who are still unmarried. He cautioned women to be careful when considering marriage with men who have reached 40 years without tying the knot, implying that there might be underlying reasons for their single status.
Furthermore, in August, Pastor Okonkwo addressed men directly, suggesting that they should marry young. He compared the situation in many developed countries, where people leave their parents' homes at 18 and start taking on responsibilities, to that in Nigeria. He pointed out that in Nigeria, it's not uncommon for men to still be living with their parents at 28, lacking independence. He challenged this norm, questioning why Nigerian men often marry later than their counterparts in other parts of the world.
Pastor Okonkwo's messages about marriage, directed at both women and men, are clear: don't rush into marriage out of desperation, and strive for personal development and happiness, whether single or married.