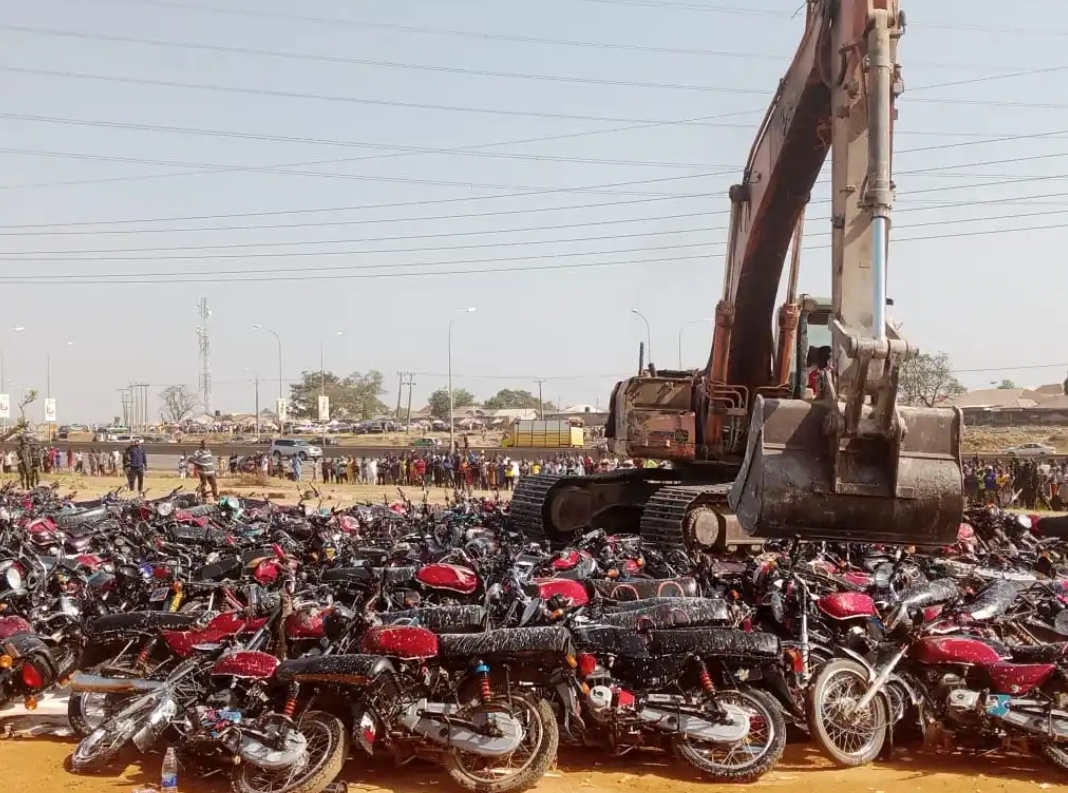 Joint Task Force of the Federal Capital Territory Administration (FCTA) in Abuja, on Thursday, took action against motorcyclists operating in Gosa village along Airport Road.
The raid, led to a high-speed chase as the motorcyclists scattered in different directions to evade arrest.
The operation covered various areas, including the popular car wash bus stop in Lugbe, Gosa, Bill Clinton drive, Trademore Estate, Lugbe junction, Kubwa, and its surroundings.
To its end, a total of 470 motorcycles were impounded by the authorities.
The commercial motorcyclists, in reaction, attacked members of the Force, who carried out massive raid on okada operators in many parts of the nation's capital.
During the incident, according to Daily Trust, a combination of security personnel used teargas canisters to defend themselves against the angry motorcyclists who retaliated by throwing stones at the task force.
READ ALSO: Italian Bags 24 Years Imprisonment For Beating Nigerian Man To Death
This made many of the motorcyclists sustain injuries, while some were arrested.
Nya Ubokutom, the Secretary of the Transportation Secretariat, who addressed the media before the seized motorcycles were crushed at Area 1 roundabout urged them to strictly operate only in designated areas.
The secretary further emphasized that the Administration aims to develop a smart city without any form of pollution, and achieving this goal would be impossible if illegal activities continue to occur in the Federal Capital City.
Also, the Director, FCT Directorate of Road Traffic Services, Dr Abdulateef Bello said apart from the City Centre, commercial motorcyclists are not allowed to operate on any of the territory's highways stating that the administration is determined to rid the entire FCT roads of okada operators.
He, however, warned that one of the strategies to be deployed towards eliminating commercial motorcyclists from FCT roads is arresting passengers who patronise the business.