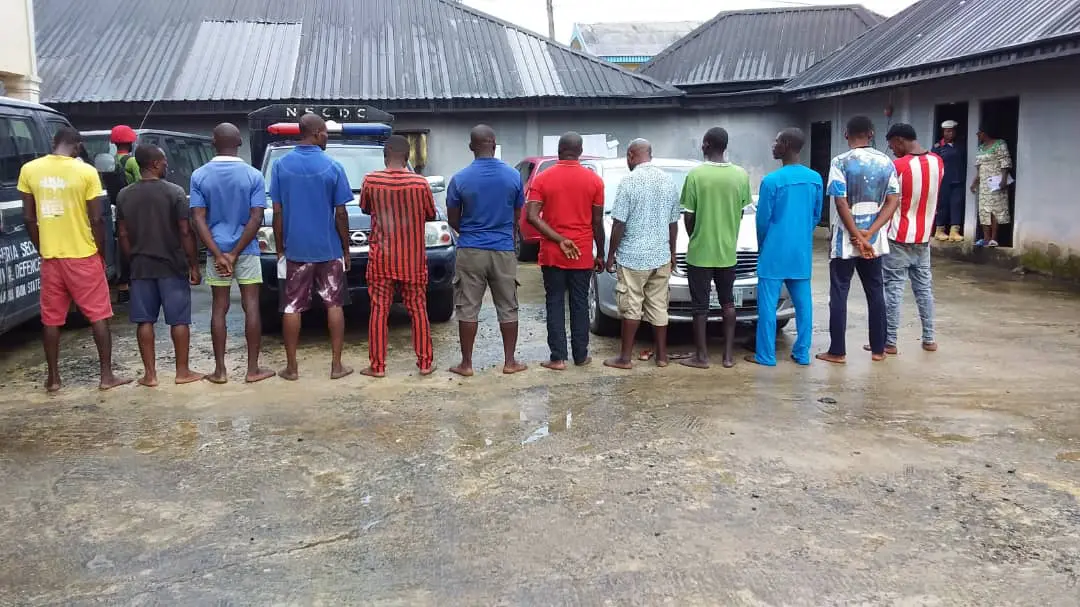 The Nigeria Security and Civil Defence Corps (NSCDC) Akwa Ibom State Command said it has apprehended 12 illegal miners and impounded six trucks used for the operations.
The State Commandant of NSCDC, Mr Eluyemi Eluwade, disclosed this to newsmen in a press briefing at the Command headquarters in Uyo on Wednesday.
Eluwade said the illegal miners were apprehended by NSCDC operatives in Abak and Itu Local Government Areas of the state.
READ ALSO: NSCDC Arrests Pastor Over N1.6m Visa Scam In Ondo After Baiting Him With N3m
He said the activities of illegal miners on government properties have negatively impacted the environment and would not be allowed to continue.
He said, "As part of our activities to streamline the activities of miners in the state, and also to ensure only legal miners are allowed to work on mining sites.
Also, to make sure dues and royalties are paid to the government, we went out yesterday, Tuesday, and we arrested 12 illegal miners and also impounded six trucks."
Eluwade stated that the activities of illegal miners in the state have exposed part of the environment to erosion and flooding, stressing that the command would not allow the practice to continue.