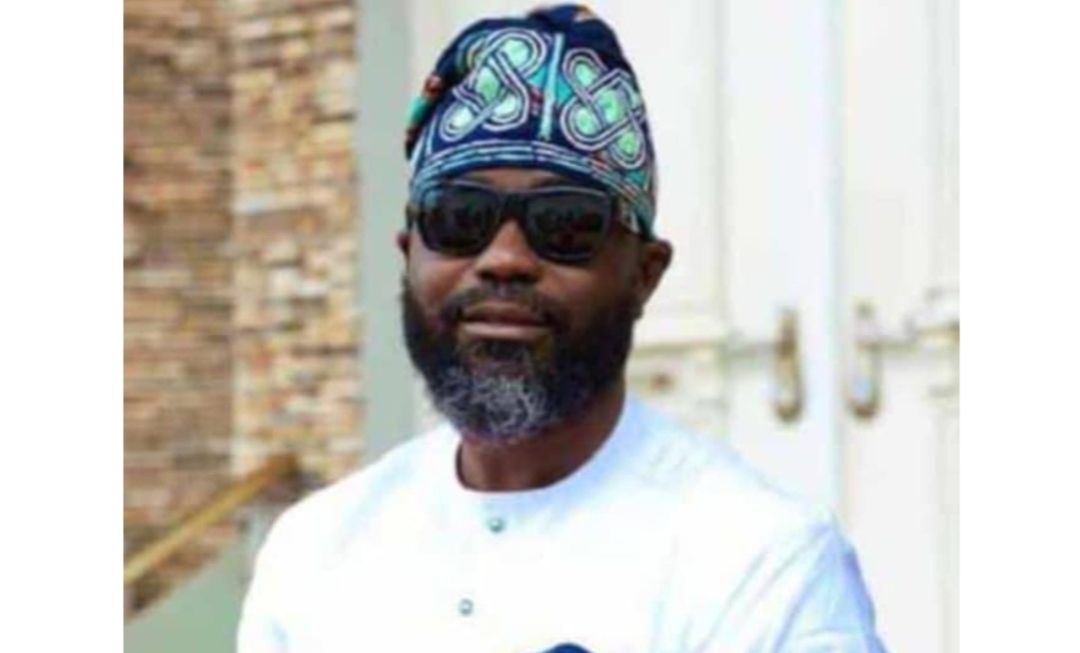 Suspects nabbed by the Police in Lagos have narrated the reason for killing Adeniyi Sanni, a senior aide to Senator Solomon Adeola, who is the lawmaker representing Ogun West at the National Assembly.
The criminals were paraded before journalists on Monday at the Command's headquarters in Ikeja, Lagos State
The arrested suspects include 43-year-old Fred Okuno; 33-year-old Lucky Michael from Delta State, and 26-year-old Adedigba Segun from Ibadan, Oyo State.
Idowu Owohunwa, State Commissioner of Police, said their arrest was a result of diligent and painstaking investigation by the police.
He said, "Through painstaking intelligence and investigative activities which brought out the best in the capacity of Lagos Police Command, we have succeeded in arresting the syndicate of the robbery and murder. The three suspects directly involved in the robbery and murder were arrested with three firearms, including the killer weapon, recovered."
The command recovered one brand new pistol with three rounds of live ammunition, one Beretta pistol with three rounds of live ammunition, one locally made cut-to-size pistol with six live cartridges, six expended cartridges, military gear comprising a military camouflage vest, jungle hat, a jungle boot and a red Honda CRV from the suspects.
It's gathered that the syndicate is suspected to be working for a foreign criminal gang, headed by one "Alhaji," who targets imported fairly used cars.
One of the suspects, Lucky, who is an ex-inmate, said the slain aide was not their target, but the "Tokunbo" (imported fairly used car) he was driving.
READ ALSO: Naval Officer's Genital Disappears In Calabar
"I stopped the car because it had no number plate. I shot at him twice because he was shouting. I didn't plan to shoot the man, the gun fired by itself," Lucky said.
Another suspect, Okuno, who narrated what transpired, also said their gang tried to make the bleeding senator's aide get help but it was too late.
Okuno said, "On August 5, 2023, when the incident happened, it was around midnight, in the Ojodu Berger area. One of us, who was ahead of us, gave a signal that a car was coming with no number plate. It was a black Toyota Camry, a 2017 model. Lucky was putting on a (military) camouflage uniform, and holding a torch.
"I told him that a car was coming with no number plate. He (Lucky) stopped the car on the other side. I ran down to join him. I asked the man (slain aide) for the document of the car. The man was on call talking but I don't know who exactly he was talking to, maybe his wife or his family.
"He (senator's aide) said the document was right inside the car. Then the man said, 'What else do you guys want again? I've given you guys everything you wanted.' He started shouting for help, he pulled out and was screaming 'Thief'. He wanted to raise the alarm.
"So, I shot at him, and before I knew it, Lucky also fired shots, it hit the man and he fell. My partner; Segun, and I decided to put him in the back of the seat and we drove off. He was still breathing, but he was still shouting.
"My partner then stabbed him and I asked him why. We then dropped him by the side of the road and drove down to Abeokuta, Ogun State. It was from there we moved to Iseyin, en route to Benin Republic."