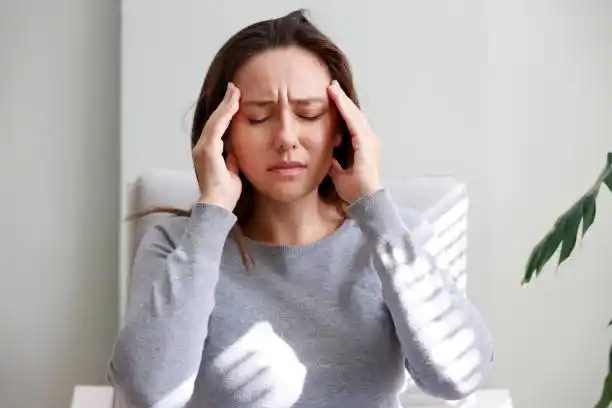 A tension-type headache (TTH) is generally a mild to moderate pain that's often described as feeling like a tight band around the head. A tension-type headache is the most common type of headache, yet its causes aren't well understood.
According to Mayoclinic, treatments for tension-type headaches are available. Managing a tension-type headache is often a balance between practicing healthy habits, finding effective nondrug treatments and using medications appropriately.
Causes
The cause of tension-type headaches is not known. Experts used to think tension-type headaches stemmed from muscle contractions in the face, neck and scalp, perhaps as a result of heightened emotions, tension or stress. But research suggests that muscle contraction isn't the cause.
The most common theory supports a heightened sensitivity to pain in people who have tension-type headaches. Increased muscle tenderness, a common symptom of tension-type headaches, may result from a sensitized pain system.
Triggers
Stress is the most commonly reported trigger for tension-type headaches.
Complications
Because tension-type headaches are so common, their effect on job productivity and overall quality of life is considerable, particularly if they're chronic. The frequent pain may render you unable to attend activities. You might need to stay home from work, or if you do go to your job, your ability to function may be impaired.
If tension-type headaches disrupt your life or you need to take medication for your headaches more than twice a week, see your doctor.
Even if you have a history of headaches, see your doctor if the pattern changes or your headaches suddenly feel different. Occasionally, headaches may indicate a serious medical condition, such as a brain tumor or rupture of a weakened blood vessel (aneurysm).
Content created and supplied by: Kwajaffa (via Opera
News )
, . , . () , , , , , , , , . / , and/or . , , and/or , and/or