Tboss, the former Big Brother Naija star, recently expressed her disapproval of a disturbing incident where a woman was publicly humiliated for begging with her three young children instead of seeking alternative means of support. In response to this report, Tboss commented, "Red leggings manner of approach is bad (depicted with an emoji). If you can't help, keep it moving. You didn't even take the time to ask what that mother's going through but instead you had the energy to assault her. Truly not nice."
Tboss' reaction highlights a crucial aspect of empathy and compassion. She condemns the public humiliation of the woman, stressing the importance of understanding someone's circumstances before passing judgment. Her message serves as a call for kindness and tolerance, urging people to refrain from harsh judgments and instead consider the struggles that others may be facing.
In a world where social media can sometimes amplify negativity, Tboss' response shines as a reminder that showing empathy and lending a helping hand can make a significant difference in someone's life. It underscores the need for a more compassionate society where people extend support rather than resort to public shaming.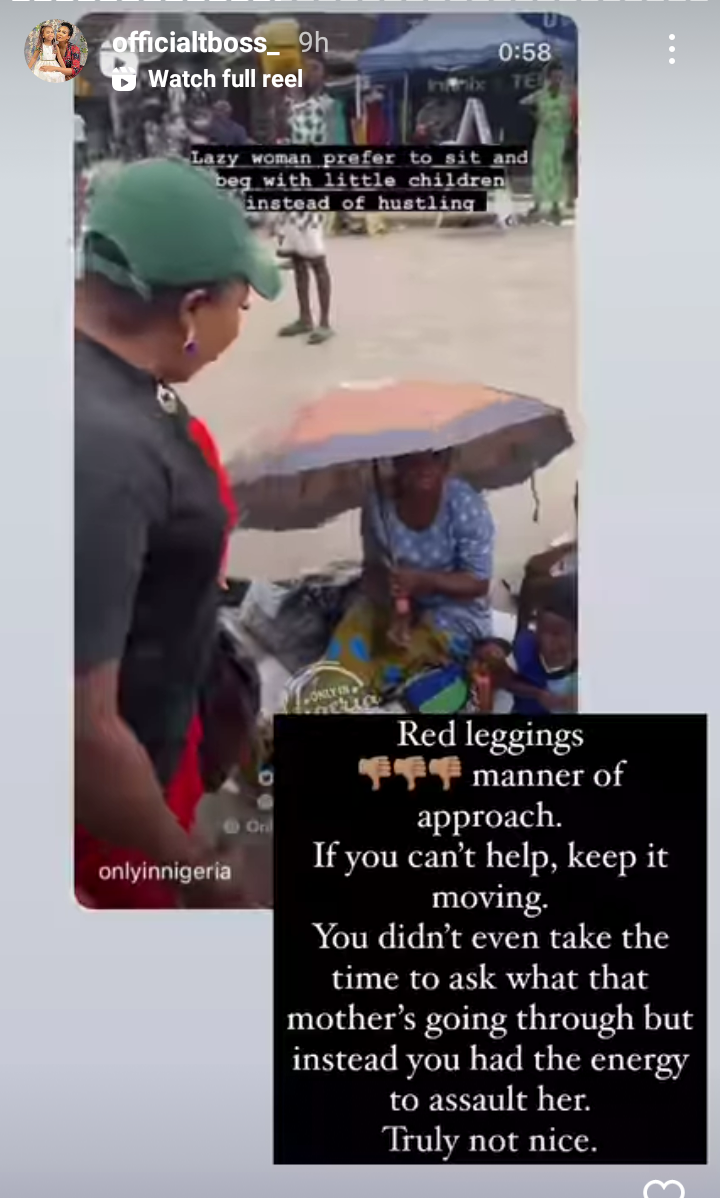 Content created and supplied by: Greenkai (via Opera
News )
, . , . () , , , , , , , , . / , and/or . , , and/or , and/or