Throughout the storied history of FC Barcelona, a unique tradition has emerged, where former players return to lead the team from the sidelines. This distinguished group of footballing luminaries not only left an indelible mark on the pitch but also proved their mettle as tacticians in the managerial role.
1. Johan Cruyff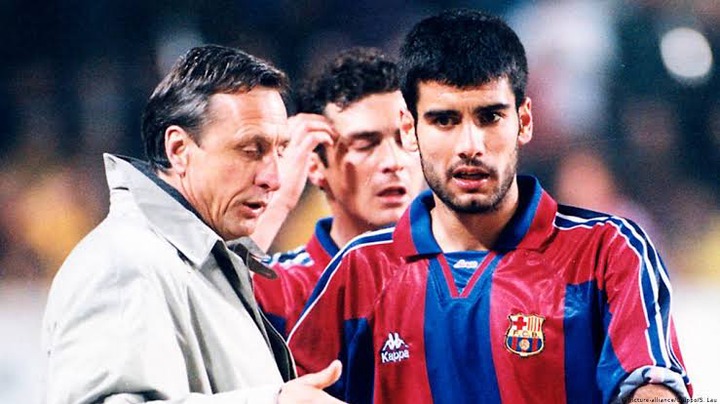 Player: 1973-1978
Manager: 1988-1996
Johan Cruyff, often hailed as one of the greatest footballers of all time, graced the Camp Nou both as a player and a coach. His innovative 'Total Football' philosophy revolutionized the game, and he later implemented his visionary ideas during his tenure as Barcelona's manager, leading them to unprecedented success.
2. Luis Enrique
Player: 1996-2004
Manager: 2014-2017
Luis Enrique's dynamic presence on the field made him a fan favorite during his playing days. Upon returning as a coach, his tactical acumen and ability to motivate players propelled Barcelona to a treble-winning season in 2014-2015, etching his name in the club's history books.
3. Pep Guardiola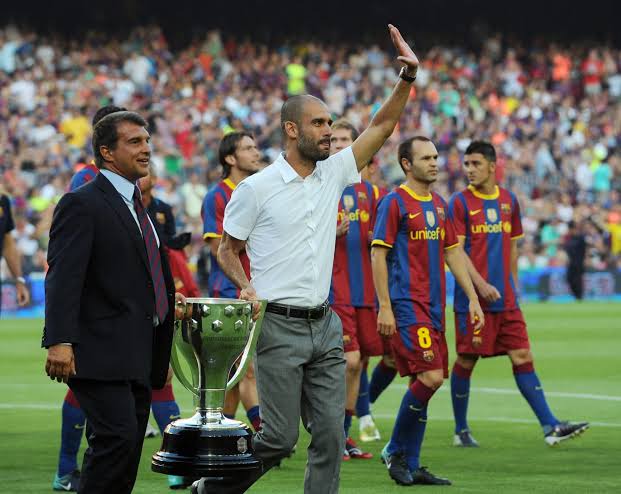 Player: 1990-2001
Manager: 2008-2012
Pep Guardiola's transition from midfield maestro to master tactician is the stuff of legend. As a player, he embodied the 'Dream Team' era, and as a manager, he redefined modern football with a style known as 'tiki-taka'. Guardiola's tenure saw Barcelona ascend to unprecedented heights, two Champions League titles.
4. Ernesto Valverde
Player: 1988-1990
Manager: 2017-2020
Ernesto Valverde's journey came full circle when he returned to Barcelona as a manager. Though his playing stint was relatively brief, Valverde's managerial tenure brought stability and success, two La Liga titles and a Copa del Rey.
5. Carles Rexach
Player: 1965-1981
Manager: 1988, 1991, 1996, 2001-2002
Carles Rexach's longstanding association with the club is a testament to his deep-rooted connection with Barcelona. His spells as both player and coach spanned decades, demonstrating his enduring commitment to the Blaugrana cause.
6. Ronald Koeman
Player: 1989-1995
Manager: 2020-2021
Ronald Koeman's thunderous free kicks and commanding presence in defense left an indelible mark during his playing days. Upon his return as manager, Koeman navigated the team through a transitional period, showcasing his tactical prowess and love for the club.
7. Xavi
Player: 1998-2015
Manager: 2021-present
Xavi's elegant midfield orchestrations defined an era of Barcelona dominance. Now, as the current manager, he seeks to infuse his deep understanding of the game and the club's ethos into a new generation of players.
Photo Credit Google
Content created and supplied by: GeniusInfo (via Opera
News )
, . , . () , , , , , , , , . / , and/or . , , and/or , and/or