Heidi Korth has shared a messy chat between her and her ex-husband, Sina Rambo.
In the chats, Sina Rambo accused Heidi of being abusive as he stated that she was lucky she didn't tell him about their divorce when they were together.
Sharing the chats, Heidi urged women to do better in raising their sons to respect women.
"Someone would have thrown another blow at me".
"Abusive look at the word you use to a woman who mothered your child. We moms need to raise boys better so they can actually respect women".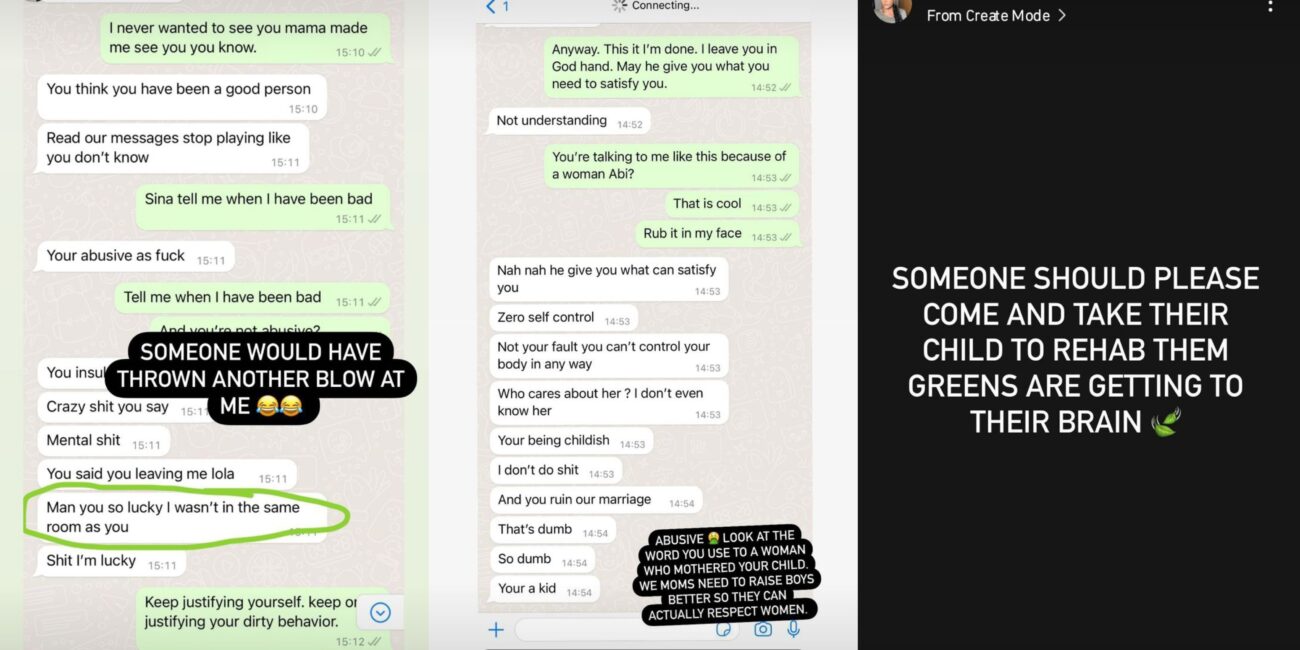 Heidi Korth announces divorce from Sina Rambo, set to give out wedding rings
Earlier in the day, Heidi Korth left many surprised as she finally confirmed her marital status.
The mother of two surprised many when she announced her divorce from Sina Rambo, Davido's cousin on her Instagram story.
Sharing a clip of her wedding band, Heidi revealed that she is divorced and wants to give out her ring to intending couple.
This came a month after she sparked reconciliation rumors with Sina Rambo.
Heidi Korth calls out estrange husband, Sina Rambo over domestic violence
Refreshing your memory, Heidi Korth hinted at her crashed marriage when she called out her husband for domestic violence.
In a series of posts on her Instagram story, Korth revealed how she had been feeding and taking care of Sina Rambo. She claimed that Adeleke's wealth is a facade as she is the breadwinner of their family.
Korth shared a disturbing video of the aftermath of Sina Rambo's violent attack on her. The son of Governor Ademola Adeleke had destroyed her door and inflicted injuries on her.
She also called him out for unpaid debt as she claimed that he owes Northside Hospital in Atlanta forty-eight thousand dollars, which equals thirty-five million Naira for their daughter's birth.
She claimed that Rambo gave the hospital her number and email and as such, the hospital management has been disturbing her with the payment. Heidi went on to share screenshots of the series of chats between them.
To add to it, she accused him of infidelity as she alleged that he attempted to sleep with their house help.
She shared photos of the housemaid as evidence.