A 13-year-old student and mechanic apprentice, Hakeem Abdulmalik has narrated, in an interview with BBC News Pidgin, what it feels like to combine academics with mechanic work. 
Speaking with BBC Correspondents, the 13-year-old said he often gets negative remarks from his classmates because he is learning mechanic work. However, he said his mother constantly encourages him to ignore the negative remarks and focus on the bigger picture.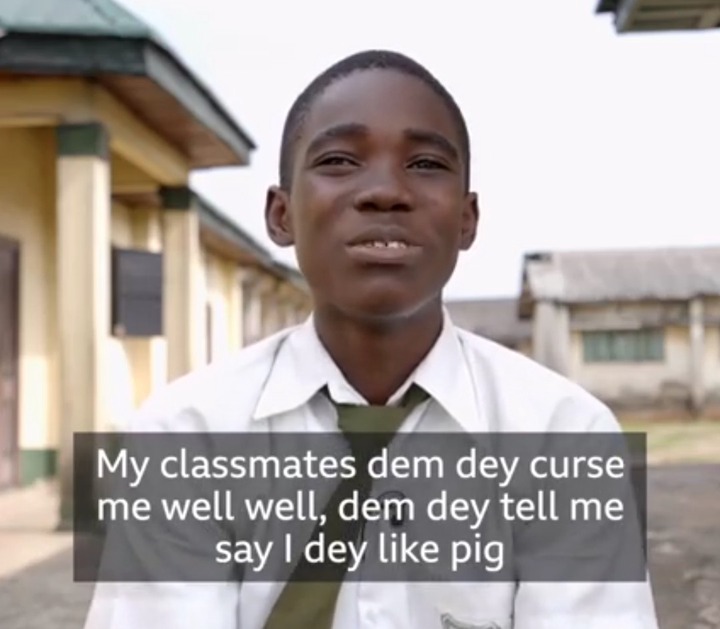 The young lad disclosed that he plans to study Mechanical Engineering in the University hence, his decision to obtain knowledge of the practical aspect before he proceeds to the University. Also, he said he is learning the mechanic work to hustle for pocket money.
"I decided to learn mechanic work because I plan to study Mechanical Engineering in University and also because I need money. My classmates always mock me that I am dirty like a pig but I often ignore them because of my mother."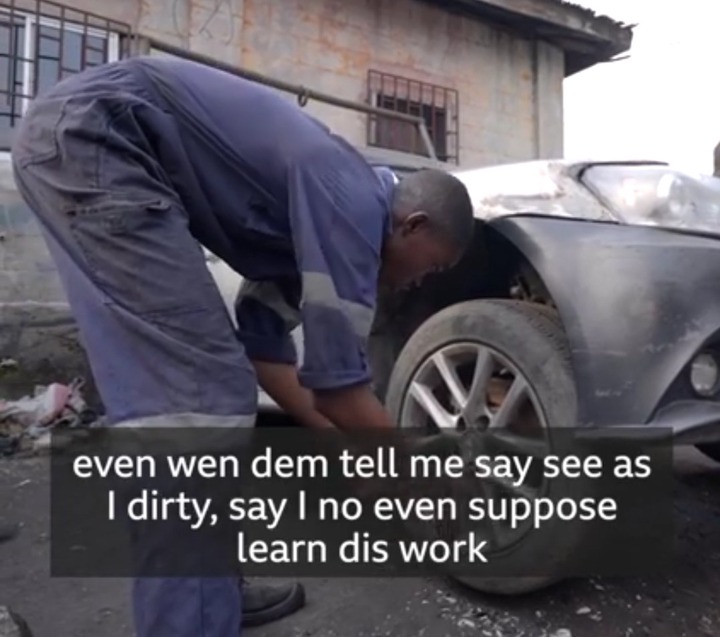 "My mother told me to consider it as ordinary people talking which doesn't mean anything to me. Even when they say I am dirty and I am not supposed to learn Mechanic work that I am just wasting my time, I just ignore them".
Explaining how he juggles his academics and the mechanic work, Hakeem disclosed that when his school closes around 3pm, he heads home to take his bath and quickly rushes to where he learns his mechanic work. He said he learns daily (Mon-Sat) from 4pm to 7/8pm and when he gets home by 8, he said he reads for one hour before going to sleep.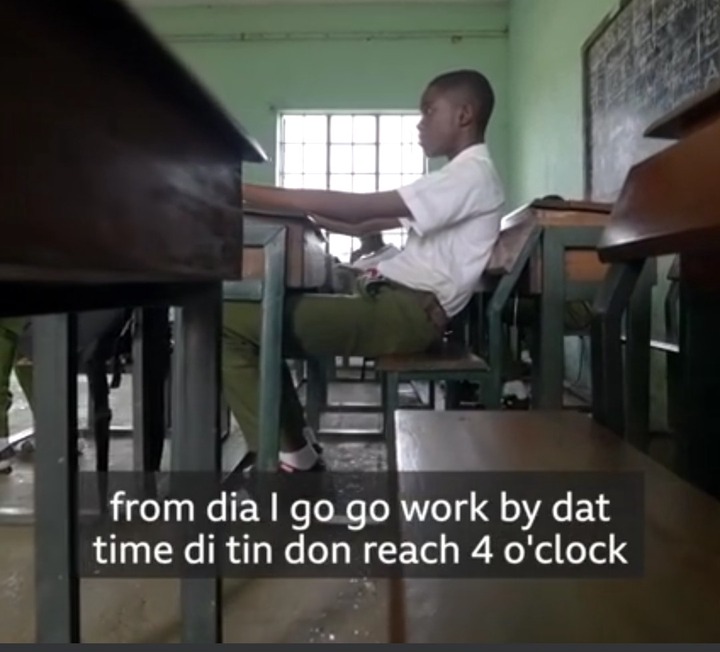 His mother added that people often confront her that she is not a good mother to have allowed her son to learn mechanic work, without considering the ripple effect on his academics. She said she always tells such people that what her decision is for her son's future. She said she doesn't want him to end up as a 'yahoo boy'.
"If you look our society closely, you'll realize that teenage boys are now into fraud. I do not want my son to end up as a yahoo yahoo boy. I want him to have something doing, so that when he finishes his secondary school, things would be easy for him when he gains admission into the University, as he studies Mechanical engineering." –Abdumalik's mom said. 
Watch Video
Content created and supplied by: Gistnews01 (via Opera
News )
, . , . () , , , , , , , , . / , and/or . , , and/or , and/or