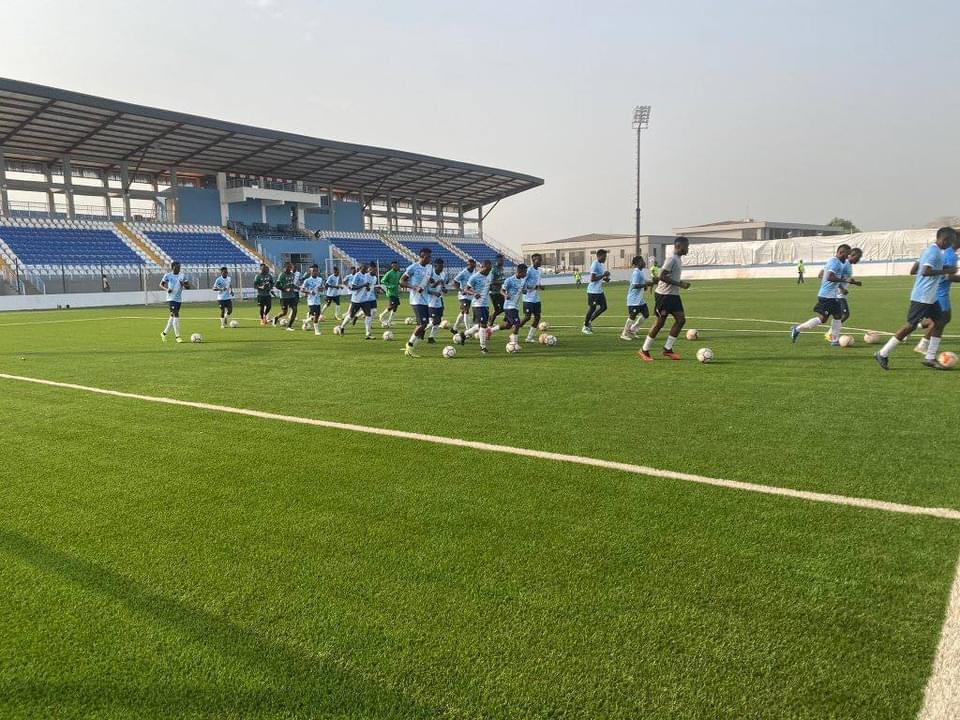 By Miftaudeen Raji
Remo Stars have expressed readiness to host CAF Confederation Cup games at their stadium in Ikenne-Remo, Ogun State.
The Secretary of the club, Michael Onikute, who made this known, said everything has been put in place to ensure the success of Remo Stars during a media tour.
In the Confederation Cup fixtures, Remo Stars who finished third in last season's Nigeria Professional Football League will face 2010 champions AS FAR.
During the media tour, officials of the club showed journalists some of the facilities that make the Remo Football Academy stand out.
Some of them are 56 rooms of junior and senior players' accommodation for 112 footballers, five semi-detached blocks (10 units) of two-bedroom coaches' accommodation, a dining/kitchen block for players and officials, and an administrative block (offices, conference room, training classroom, reception). With Panoramic Lift to the first-floor table tennis centre.
Others are sports centre block comprising gym, clinic, swimming pool, hydrotherapy chambers, 30 rooms hotel with panoramic lift, one tournament pitch with 10,000 capacity covered pavilions, three training pitches, 2, 000 well finished car parks, security maned environment (fenced, police, local security guards), good internal roads and external perimeter roads, world-class scoreboard, VAR software, general WiFi internet service, and main seating pavilion with well-furnished home and away changing rooms, coaches rooms, officials rooms.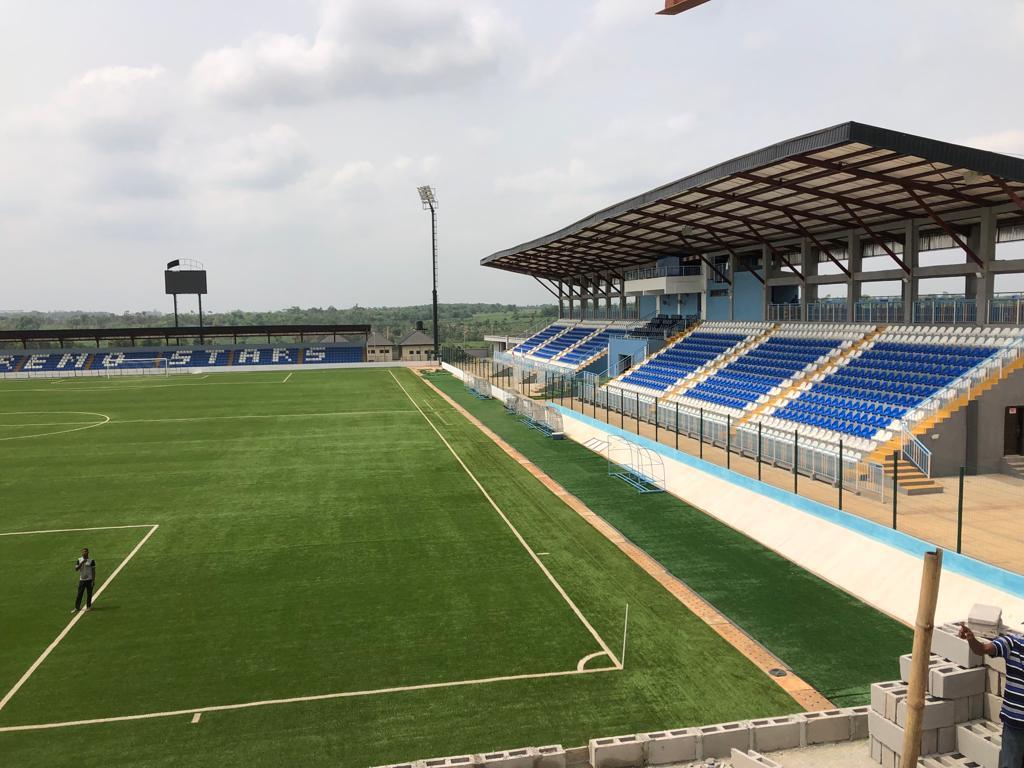 While explaining the inspiration behind building a world-class stadium, he said, "The construction of our magnificent football academy commenced about 3 years ago and we just started using it from the year 2021.
"Over the years, we have been moving from one stadium to the other. From Ijebu-Ode in 2014-2015 to Sagamu in the 2016-17 season when we got promoted to the premier league. We got relegated that season, the next season we were able to find our way into the premier league and that same season, we got relegated. At that point, we reviewed what could be the major challenge despite having quality players and coaches.
"We realised that we were playing on a bad pitch. So, matter what you do or the perfect organisation that you have or the calibre of player that you have, the pitch is a major thing in football and it became imperative that the management needed to put that in place, and it became imperative that we have a standard stadium. That is the genesis of the magnificent building we have here in Ikenne."
Also, an official of Remo Stars Social Football and Friends Club, Dehinde Shonibare, noted that former internationals and officials of the Nigerian Football Federation were delighted at the standard of the stadium.
"The stadium, our players and management are our pride. NFF officials and ex-internationals that have been here were blown away. They have all seen what this place is made of, and they all gave a thumbs up for everyone involved in putting this together."
Reacting, a coordinator of RSFFC, Afolabi Kazeem, said, "The stadium is ready for the intercontinental masterpiece. We are confident in our players and by God's grace, we will win the cup.
"Like myself, it has been a dream to see our beloved club play an intercontinental game on this pitch. Finally, our dream would soon come to reality. I am sure the turnout will be massive and CAF will be proud of us after the game."
Subscribe for latest Videos