Betty Kyallo believes women can achieve their wildest dreams as she aspires to emulate her role model Oprah Winfrey.
The celebrated media personality has undoubtedly achieved quite a lot; besides a successful media career, the 34-year-old has developed quite the business acumen in the personal grooming and hospitality sector over the years.
Speaking about how she has managed to achieve her ever-growing success, Betty Kyallo said it all starts in the mind.
"I believe women can have it all, but it all starts in the mind," she said.
Adding: "You first need to believe that you can have it all before it happens. It is also important to understand that you concur one mountain at a time."
The mother of one said she always wanted to be a television star and she went for it.
"For me, I have had seasons, I started with a small business, which gave me a little bit of money. I have always wanted to be a TV star so I went for it. This shows that everything has its own season," she told Saturday Magazine.
"I dream of becoming like my role model Oprah Winfrey. I admire the way she was able to easily transition from TV to business."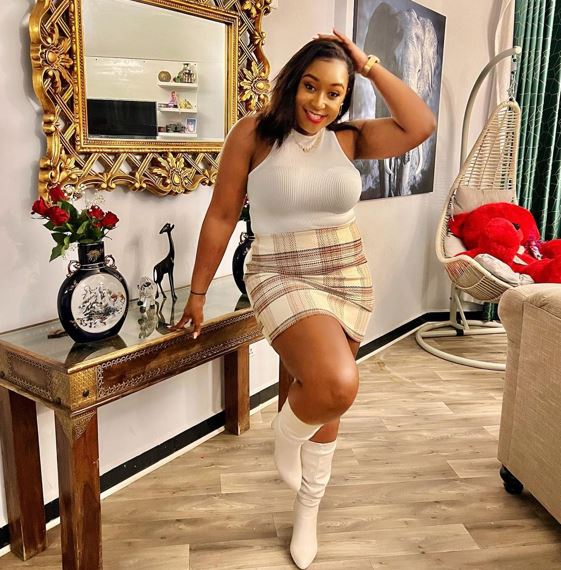 Betty Kyallo also addressed naysayers who question her various business ventures.
"I currently ran several businesses. I own Flair by Betty, and After Shave while After Shave, Meru is a partnership. SummerHouse restaurant is also a partnership," she said.
"I do not know why people think the businesses I run are not mine. Even while I was at Posh Palace Salon I was a fifty/fifty shareholder. Maybe people feel like these things are too good to happen to one person."
Betty also mentioned that 'Kyallo Kulture' reality TV show is another source of income.
"Kyallo Kulture Show for me is a new source of income and an avenue for people to know who Betty really is apart from what they see on social media. The only downside is that it takes a lot of work. The end product that people see might look like fun but it is a lot of sweat. The show's season two is all about family and evoking those tough conversations between siblings,' she said.
On matters of love, Betty said that while love is important, it's not enough for her.
"I would like to still get married one day. My ideal man is a successful man, I am tired of this notion of let's wait for each other because I work hard and I want the good things in life. I was not brought into this world to suffer. While love is important, it's not enough. For me, we both have to level up on hard work basis," she was quoted as saying.