Belly button stickers are apparently all the rage in China these days, as a growing number of women are reportedly using them as a way of making their legs appear longer.
There is a curious beauty trend going on in China right now. Young women are paying 5-10 RMB ($0.70 to $1.40) for sheets of temporary tattoos designed to look like belly buttons. The stickers are usually placed a few centimeters above the real navel, which is then concealed with skirts or pants, in order to make the torso seem shorter and the legs, longer. It sounds pretty dumb, but belly button sticker manufacturers are struggling to keep up with demand, and social media platforms like Xiaohongshu are being flooded with video tutorials on how to use the temporary tattoos and clips showing their effects on the wearer.
"The result is pretty natural, and I think it looks better than my own belly button," one user commented. "It gave me long legs, just like that."
The fact that these fake navels are considered more visually pleasing than natural ones is another explanation for their popularity. Some people consider belly buttons that are round, fat, or protruding outwards are not pretty enough, so they prefer to conceal them and keep the stickers on display.
Some Chinese news outlets credited the unexpected popularity of belly button stickers to Chinese traditional medicine, which states that the lower abdomen must be kept warm to preserve the overall health of the body. By keeping the fake navel exposed, users can wear high-waisted pants that cover much of the stomach, while still rocking garments like crop-tops.
While some on social media have criticized these belly button stickers for propagating unrealistically high beauty standards in Chinese society, everyday users seem to love them.
"These stickers are not easy to drop off; they're non-reflective and even waterproof," one person wrote on Weibo. "I'm willing to call them the most successful invention of 2023!"
"This isn't just a fake belly button sticker; it's a 'cheating tool' for bidding farewell to my 50-50 body proportion," someone else wrote on Douyin, the Chinese version of TikTok.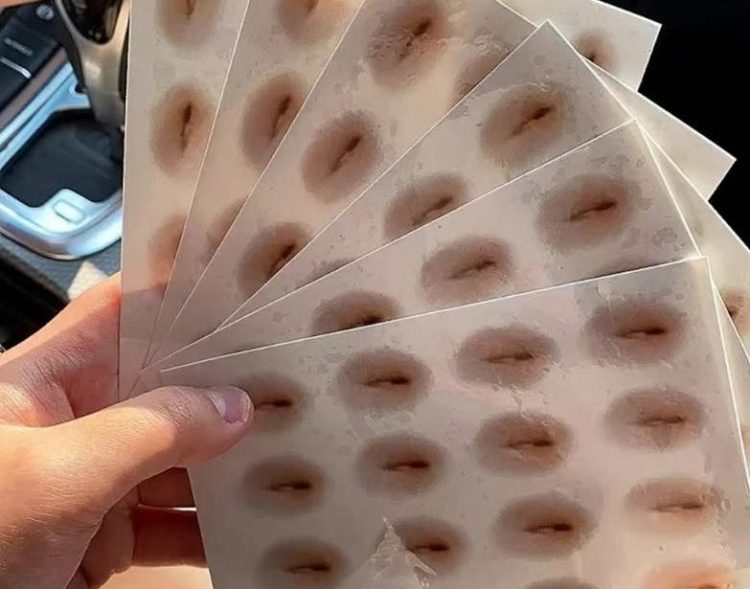 While not the craziest beauty trend we've ever covered here on Oddity Central, fake belly buttons are definitely one of the weirdest.