Japanese gadget manufacturer Thanko recently unveiled a portable wash basin that can be assembled anywhere in less than a minute to ensure your hands are squeaky clean at all times.
The Covid-19 pandemic may be on its last legs, but that's no reason to neglect your body hygiene. Alcohol-based gel products do a good job at disinfecting your hands on the go, but they don't work against all viruses and bacteria and are no match for good old soap and water. Unfortunately, finding somewhere to use this tried and true combination can be an issue, as one sometimes doesn't have access to running water. That's where the new Thanko portable wash basin comes in. Made of lightweight materials that can easily be carried around and featuring a simple modular design that makes it easy to assemble and take apart, it's any germophobe's wet dream.
Photo: Thanko
Thanko's portable hand washing station weighs only 3 kilograms and can be assembled by just one person in just a few seconds. It consists of a water tank with a capacity of 20 liters, which also acts as the base of the device, a plastic pipe that conceals a transparent water hose, a plastic drainage tube, a lightweight wash basin, a metallic faucet, and even a small towel rack.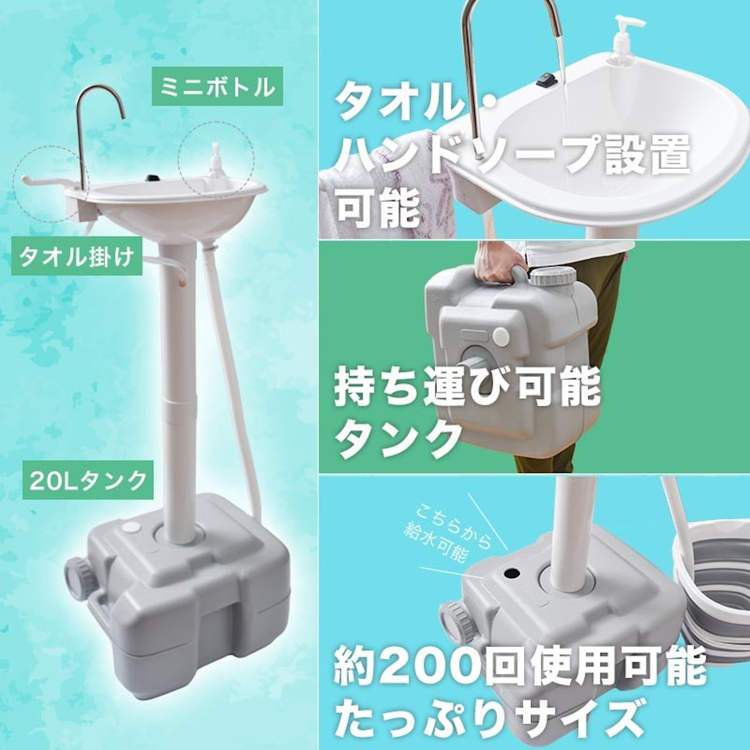 Photo: Thanko
So how does the water get pumped from the bottom tank to the wash basin? A foot pump would have probably done the job, but we're living in the era of electrification, so the portable sink comes with an electric pump embedded in the tank and powered by a small 9V battery that you can find virtually anywhere. One battery apparently keeps the water flowing for up to 65 hours.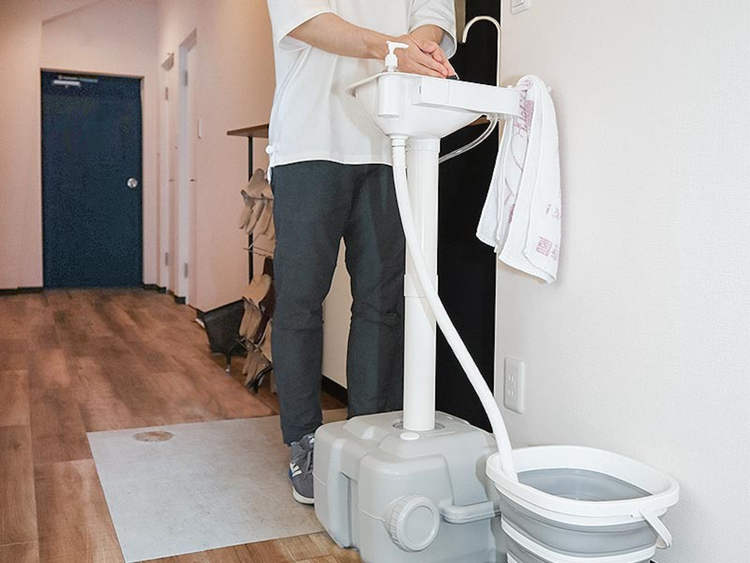 Photo: Thanko
You can buy the Thanko portable hand washing station on the company's online store, for 15,980 yen ($114). You can use it to wash your hands anywhere, at outdoor events, on construction sites, and even in your garage. It's a wacky product, the kind Thanko is famous for, but this one actually has some utility.