French luxury accessory brand Coperni recently unveiled a limited-edition "meteorite' handbag that is hand-carved from a meteorite that fell on Earth thousands of years ago. It can be yours for just $40,000 euros ($43,000)
As part of its Fall/Winter 23 fashion collection, Coperni has created a unique handbag that 'combines archeology, design, as well as classical and primitive art'. The Mini Meteorite Swipe Bag has the general shape of the brand's iconic swipe bag, but a rougher finish, which makes sense considering that it's hand-sculpted out of rock. And not just any rock, but a real meteorite, hence the name. The bag showcased on the Coperni online store supposedly contains a piece of meteorite estimated to have fallen on Earth 55,000 years ago, but because each purse is unique, the shape and color may vary slightly.
Photo: Coperni
The Coperni Meteorite bag measures 9 x 12 x 23 centimeters, but you're probably more concerned about the weight. It's supposed to be around 2 kilograms, quite heavy for an empty bag, so you'll need a bit of strength if you actually plan on carrying it around. The French fashion house also stated that each meteorite will be individually sourced per each order and can come from various locations, depending on where the meteorite fell on earth.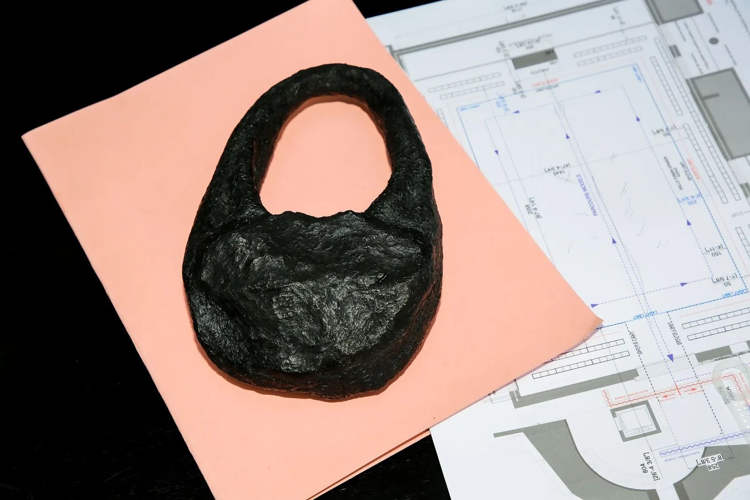 Photo: Coperni
Because of the bespoke nature of this unusual handbag, each purchase is non-refundable. Some sources claim that depending on the size and quality of the meteorite incorporated in the stone purse, the price can be higher than 40,000 euros, but we have found no such information on the Coperni online store.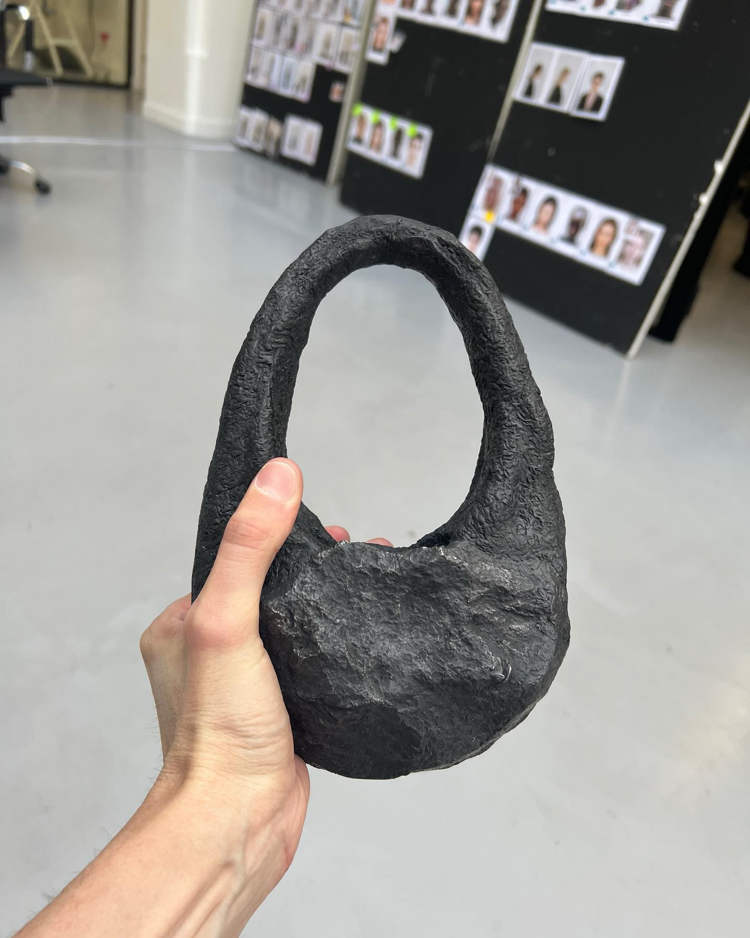 Photo: Coperni
In case you're considering getting one, each Coperni Mini Meteorite Swipe Bag has an expected delivery time of about 6 weeks.