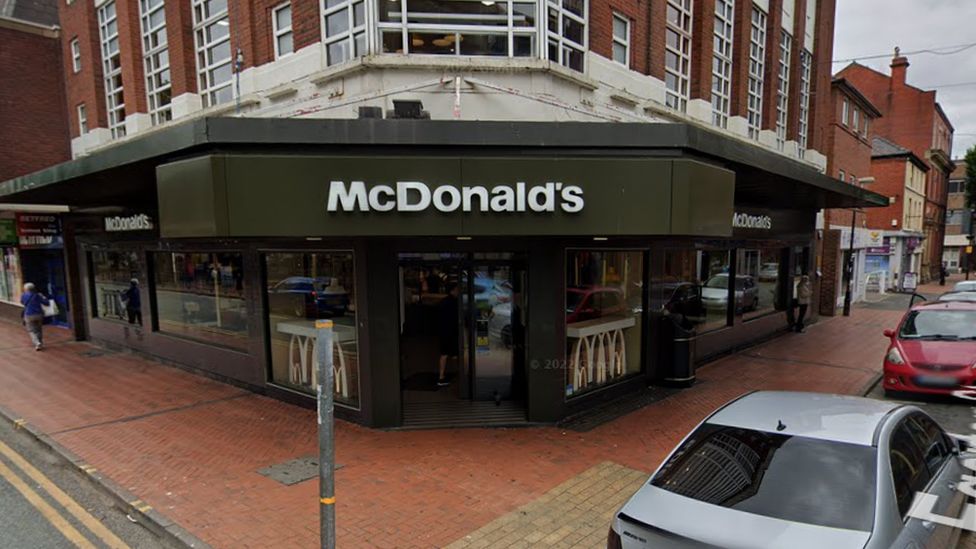 A Welsh branch of McDonald's has started playing classical music and rationing wi-fi in a bid to deter anti-social behaviour.
The fast-food restaurant has taken action after incidents at its Wrexham branch and elsewhere in the city which led to police issuing dispersal orders.
North Wales Police said a group of 20 to 30 youngsters had caused "upset" but progress had been made recently.
McDonald's said it was committed to being a good neighbour in the area.
Insp Luke Hughes from North Wales Police said there had been "one allegation of assault, a fire extinguisher set off, signs and coins thrown at shop staff and younger children chased by this group".
Car reg on McDonald's bags plan to curb littering
McDonald's wins English-only sign row in Wales
'We're aiming for Premier League' – Reynolds on Wrexham
Insp Hughes said despite some of the behaviours "causing concern and upset, Wrexham has made some improvement in recent months".
"We have significant interest on an international platform in our football club. And we have a calendar full of activities through the next twelve months.
"I absolutely will not allow this to be compromised because of a small minority of people and my intention is to deal firmly with this issue."
He called on organisations like the cadets, youth clubs and sports clubs for their support, saying the young people need occupying.
McDonald's said: "We are aware of anti-social behaviour affecting the wider area, and have introduced a number of measures in our Wrexham restaurant to support the police in tackling this issue.
"These include playing classical music from 17:00 GMT and turning off the wi-fi at certain points in the evening."
More on this story
Car reg on McDonald's bags plan to curb littering

McDonald's wins English-only sign row in Wales

'We're aiming for Premier League' – Reynolds on Wrexham