[ad_1]

The Nsawam prison is home to over three thousand prisoners
Signs of an acute water shortage at the prisons are evident.
Inmates have formed queues, holding empty gallons and buckets.
The Male Prison
 In front of one of the mechanized bore holes, inmates have gathered, to draw water.  But it is the survival of the fittest; those who get access to the water are the ones who are the strongest
The inmates   complain that they have been infected with skin diseases as a result of the water shortage.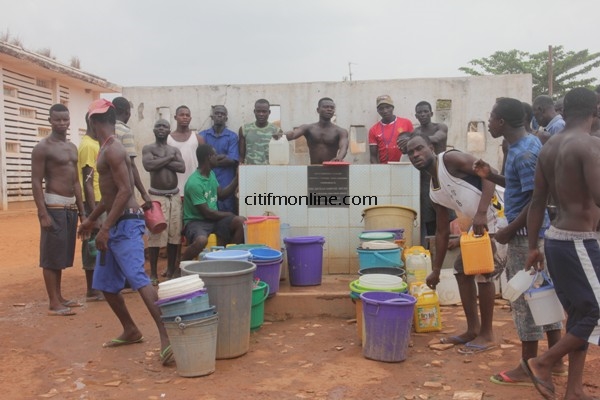 The male prison has five boreholes;two mechanized, three manual.
But one mechanized borehole and another one that is operated manually have broken down.
At the infirmary, the taps are not flowing and the only borehole to serve  the infirmary is not functioning.
Infirmary
Following   the acute water shortage,  there has been an increase in the  number of skin.
He has been working at the For the past four years treating quite a number of medical cases including skin diseases.
He told Citi FM's  Pearl Akanya Ofori on Friday that, on Monday three people  reported to the facility with  chicken pox and other skin diseases warning that the number would increase if due to the acute water shortage that has hit the facility.
''the inmates  don't have enough water to  bath, so the number will definitely go up
 In order to mitigate  the impact of the water shortage on the inmates  at the Male prison,  authorities at the male prison  have to spend  not less than 750  Ghana cedis  a day  on water  tanker services and  that  is not enough  to serve the inmates.
Female prison 
At the female prison, the taps are also not flowing.
Unlike the male prison, the females don't have a borehole within their yard which means they have to go outside the yard to draw water from a borehole.
 This is a source of worry to the officer in charge at this facility, DDP Charity Araba Magnusen.
While seated in her office, DDP Charity Araba Magnusen told Citi FM the situation had put an extra burden on her officers because they had to work overtime to provide security for inmates who were not permitted to go outside the premises to draw water.
'' some of the inmates are not allowed to go out because of the offence they have committed but we have no choice than to let them go out to fetch water
 Pressure on few boreholes at the officers barracks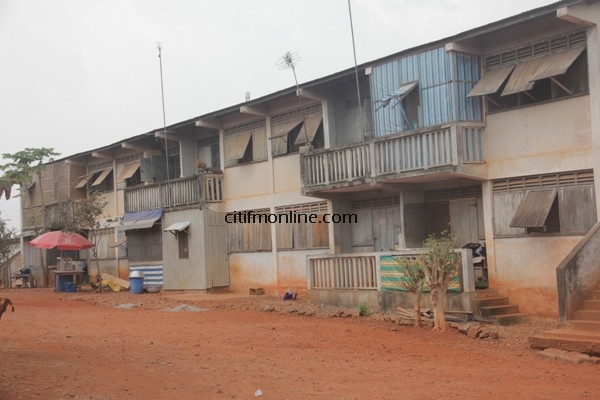 Back at the quarters, officers at the barracks are also feeling the pinch of the water shortage.
In front of their blocks, their wives have formed a long winding queue in front of a borehole to draw water
–
By: Pearl Akanya Ofori /Citifmonline .com/Ghana
Follow @pearlakanya
[ad_2]