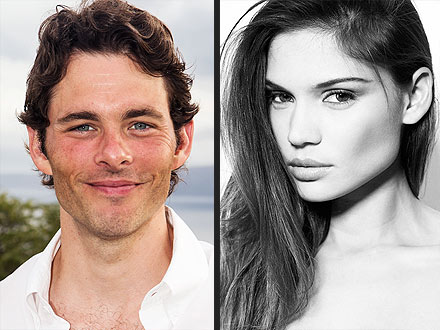 James Marsden and Rose Costa
Christopher Polk/Getty; Courtesy Rose Costa
James Marsden is about to become a dad for the third time, according to new reports.
The sexy hunk, who played Tina Fey's boyfriend on 30 Rock last season, is expecting a baby with a woman he briefly dated after his marital split last October, reports E! News.
The New York Post identifies her as 24-year-old Brazilian model Rose Costa.
Reps for the actor did not respond to requests for comment.
Marsden, 38, is already father to son Jack, 11, and daughter Mary, 6, with his ex-wife Lisa Linde. The two were married for 11 years before filing for divorce.
Marsden and Costa reportedly met after she moved to New York last year to pursue a modeling career, according to the Post, and they are no longer together.
Read More:
James Marsden Expecting Baby with Brazilian Model: Reports