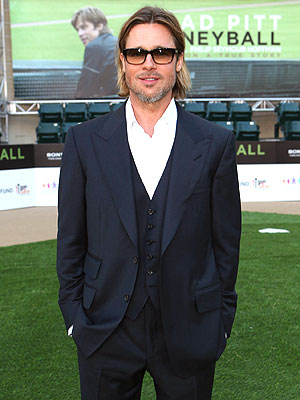 Brad Pitt
Eric Charbonneau/WireImage
Saying he was "dizzy with joy … and caffeine," Brad Pitt had plenty to celebrate early Tuesday morning after the Oscar nominations were announced in Beverly Hills.
Not only did he receive a nod for Best Actor in Moneyball, but that film, along with his movie Tree of Life, were both nominated for Best Picture.
But the star, 48, isn't solely about celebrating himself.
"I am especially over the moon for Jonah [Hill] (and the other Moneyballers acknowledged today)," Pitt said in a statement. "Considering both films … nearly didn't make it to the screen, this is especially sweet."
Pitt's plan to honor his fellow nominees this very special morning? "Pancakes for everyone."
Read more here:
Brad Pitt Tells How He'll Congratulate His Fellow Oscar Nominees