We have not receive any call from anyone concerning Will Hughes, Nigel Clough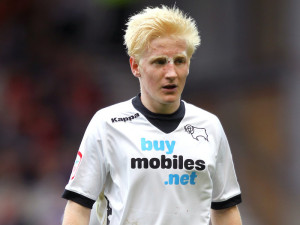 Derby manager Nigel Clough denies that there has been any offers for 18-year-old midfielder Will Hughes who has been linked with a £10m move to Liverpool.
"There's obviously speculation about Will Hughes flying around but we have had no bids or contact from anyone. Nothing has changed," he said.
Commenting on the £6m valuation that featured in earlier reports on Hughes' future, Clough said it would not be enough to take the youngster from Pride Park.
"We just think it is going to be a very, very substantial figure to tempt him away," he added.
Comments