Marseille Nasri sets conditions for a return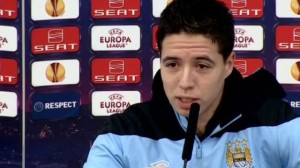 Having left Marseille since 2008 to join Arsenal, Samir Nasri could play again for the club. Shareholder of Manchester City, the Franco-Algerian does not preclude a possible return to the club that had trained him.
"Om? I do not know. Clearly, the economic realities prevent me from considering a return to OM for the meantime. In the future, I do not know yet. Go, OM, why not in a few years … "he stated in the daily newspaper L'Equipe.
Comments