El Hadj Diouf: No plans to leave Leeds!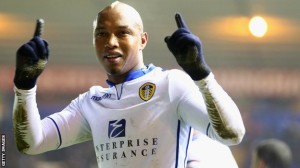 While many English media announced an upcoming departure of El Hadj Diouf from Leeds, the Senegalese kicked into touch stating that he had no intention of leaving the club. "I do not know where this information on my departure come from. I am very happy here because the fans have always shown me their love and I'm in a big club ", he has told the BBC.
Diouf who made his return to competition on Saturday after a suspension and an injury have deprived him of the first 3 games of the season is sure that his club will finish in the top six at the end of the season. "I am confident that we will be in the Top 6. We have players and the manager is very competent "said the bad boy of the Senegalese football.
Diouf joined Leeds last season and scored seven goals in 45 appearances.
Comments