Chris Paul, Blake Griffin and Los Angeles Clippers teammates have had a strong message last night in Oakland in discomfort to Donald Sterling 's   racist statements.
During the warm-up, Doc Rivers players, in protest against the racist words of the owner of the franchise, dropped their usual outerwear in the center of the Oracle Arena and warmed up by returning their jerseys in a way hiding the logo of the Clippers.
"We are one. Everything we do, we do it together,"  said Chris Paul about this gesture of protest.
Note that the President of the United States, Barack Obama, on official visit to Kuala Lumpur (Malaysia) also commented on this skid b by Donald Sterling.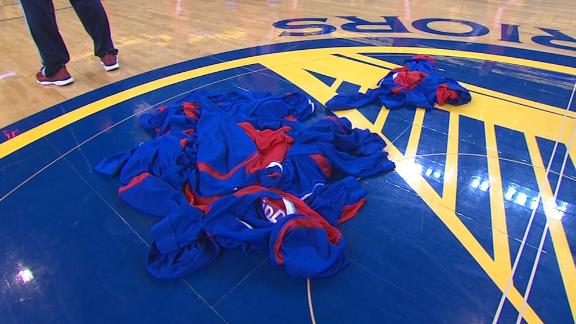 http://en.africatopsports.com/2014/04/27/nba-obama-responds-to-donald-sterlings-racist-skid/ http://www.dailymotion.com/video/x1rrga7
Comments:
This article has 0 comment, leave your comment.